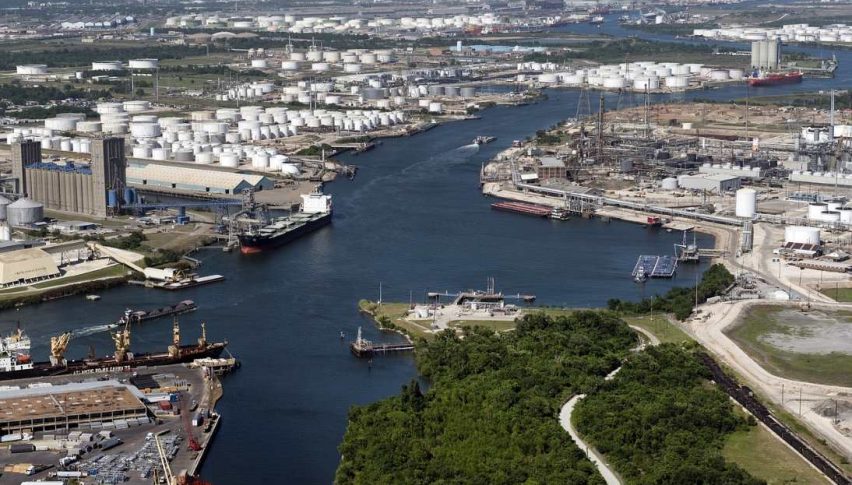 WTI Crude Oil Consolidates At $52.50
Last week brought some challenging markets, with many products featuring limited participation and modest daily ranges. The wide-open economic calendar slowed price action significantly. Oil was no exception, with March WTI crude futures tightening between $55.00 and $52.50. While Thursday brought us a strong intraday downtrend, Friday's action produced an ultra-tight 91 tick range.
On the supply front, the weekly inventory cycle showed yet another build. Both the API and EIA stocks reports came in positive, extending the recent trend in this area. The result was a $2.61 weekly loss for March WTI crude oil.
March WTI Crude Oil Futures: Technical Outlook
Technically, March WTI is in heavy consolidation. Price has tightened around the $52.50 level as traders have taken a noncommittal stance toward energy. Weekly settlement came in at $52.71 ― between the Bollinger MP ($52.73) and Daily SMA ($52.68) on the chart below.
If you were trading WTI on Friday, then you can attest to how compressed the action was. The U.S. session featured only a 79 tick range. That is about as tight as it gets on the crude oil markets. Here are two levels to watch for early this week:
Resistance(1): Swing High, $55.75

Support(1): 38% Bull Run, $50.75
Overview: The great thing about tight markets is that a breakout is sure to come. I expect WTI to move directionally in the next few sessions, especially with futures rollover coming into the picture. As this week wears on, volume dilution between the March/April contracts will begin to affect price action. Right now, about 70% of the traded volume is on the March contract; this will move toward 50% in the coming five days.
In short, this week is primed for a big move in WTI, prompting a rally above $55.00 or a test of the $50.00 psychological level. The action is likely to begin on Monday's session, so be ready when the opening bell rings!
As far as the bigger picture goes, crude oil pricing is depressed. Aside from growing supply, slowing global economic growth is being blamed for the slump in oil. One thing is for sure: spring is rapidly approaching and bids are likely to begin hitting the market by February's end. However, if we do not see April WTI crude rally north of $60.00 by the second week of March, then it may be another ho-hum year for oil pricing.