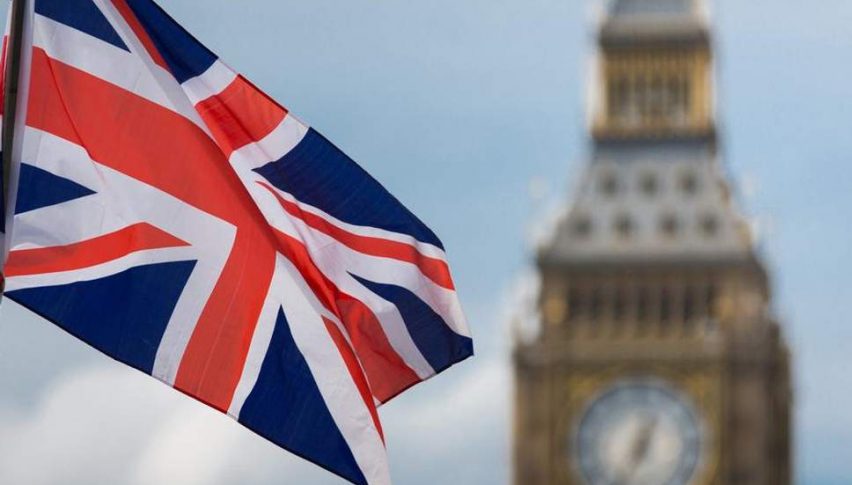 London Wrap: FTSE weaker after failing yesterday's test, RBS profits jump.
Posted Friday, February 15, 2019 by
Neil Wilson
• 3 min read
The FTSE 100 is broadly flat on Friday morning as investors look to a fairly mixed set of economic indicators, Brexit news flow and company results.
On the technical side, drawing the upward trend channel since December, the resistance on the upside proved too much – this coincided with resistance around 7221, the 50% retracement of the descent from the May peak through to the Dec low, which was also September's swing low. At send time the FTSE was sub 7200 – need to see a breach of yesterday's highs again before testing the 200-day line around 7300. If price action retraces to the bottom of the channel don't expect support until around 6900. In the near term on the 1-hr chart look for support coming in on the 50-period simple moving average. This comes in around 7147 and has provided support at some of the weaker moments this week.
Company results are dominated by RBS, which delivered a stellar set of numbers and a forecast-beating dividend payout to investors, but Brexit and other factors mean it will fall short on its cost cutting target.
On the whole this was just what investors have been waiting for. Profits rose to £1.62bn, ahead of the consensus for around £1.4bn and more than double the £752m a year ago. Shares could well continue their 2019 ascent today, although the prospect of the government selling down its stake will act as a residual weight on the stock performance. The real question is just how quickly the Treasury decides to sell down its stake. Philip Hammond may well feel that a selling the roughly £18bn the government owns would be a nice little bonus for his Brexit war chest. At £2.41 on the close yesterday the shares are worth half what the govt paid for them, but needs must some times.
There are some really encouraging numbers in this release. RWAs were down £12.2bn through active capital management, while the CET1 ratio – the core measure of the bank's strength and resilience to shocks – improved 30 basis points to a very healthy 16.2%. Excluding a number of big one-off items, this was up 240bps. A negative on this report card was the drop in net interest margin but I think investors will be looking through this and focus solely on the jump in profits and dividends.
This very strong capital generation should allow for RBS to be more generous to long-suffering shareholders as we go forward. Management today is said it will offer 3.5p ordinary divi and 7.5p special divi for the year. That takes the return to shareholders for the year to 13p and marks a significant turnaround for investors after a decade of barren returns.
Return on tangible equity jumped from 2.2% in 2017 to 4.8% in 2018 and management remains confident of achieving 12% by 2020 as the bank cements its return to profitability.
Costs continue to come down – reducing £278m in the year, and meaning that the bank has reduced operating costs by £4bn in the last 5 years. This coupled with improved top line growth on revenues means the cost-to-income ratio has fallen from 79% to 71.7%. Good progress but we note that management has had to admit that its 50% target by 2020 is way too ambitious, given the regulatory backdrop on ring-fencing and the ongoing uncertainty over Brexit and the wider economy. Indeed impairments are set to rise in 2019, with expectations that Brexit and a slowing economic backdrop will weigh on performance. Against all this, expect more cuts to come – £300m in operating expenses to come out in 2019 as management 'strives' for that 50% level.
Elsewhere, the pound remains hidebound by Brexit. A fresh defeat for the government last night was shrugged off but we have seen GBPUSD test fresh lows below 1.28 yesterday, leaving the downside bias in tact and the recent downtrend still the dominant force. Theresa May's authority looks shot – but her demise has been erroneously predicted many times in the past and I would not write her off just yet. She is bloody minded and will press on regardless. However, plotters will sense an opportunity now and – as we keep saying – the countdown to a no-deal exit is on and a lot has to change to avoid it.
US retail sales numbers yesterday were incredibly ugly and this has hit risk sentiment. Retail sales slipped 1.2% in Dec, the worst decline in a decade. SPX ended lower, dealing 0.27% to 2,745, the first decline in four sessions. It's rather undermined some of the positivity that had been surrounding the US economy. Just as well the Fed turned dovish when it did – coupled with the downgraded forecast for growth from the Atlanta Fed, which now expects Q4 growth of 1.5% from a previous forecast of 2.7%, it suggests the US economy rather limped into the end of the year. That's somewhat against the bullish narrative we had in the middle of 2018 but does rather tie in with what we have seen in Europe, China and elsewhere.
Stock markets are looking very bearish today, with bank shares leading the way down as the fears resurface again
5 months ago