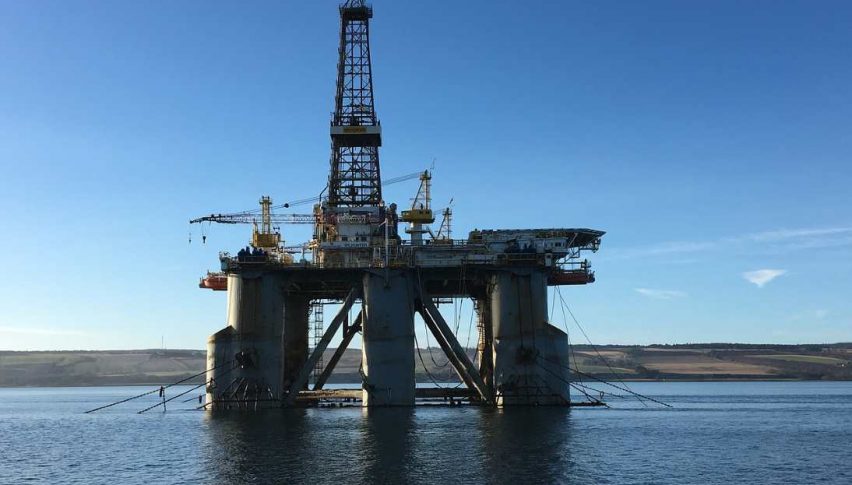 WTI Crude Futures Roll To April Contract
WTI crude oil continues to show strength amid futures contract rollover. Traded volumes have shifted from the March to April WTI issue, at an almost 3/1 ratio. Participation has been heavy, sending values north of $56.00 per barrel. At the moment, it appears that a bullish bias in anticipation of the spring season is taking hold of these markets.
A bit later on today, the weekly Baker-Hughes Oil Rig Count is due to be released. The recent trend has shown consistent growth in the numbers of North American drilling operations. This suggests that producers are gearing up for a strong peak demand season. Analysts expect the rig count to grow yet again this week, coming in above the 854 figure of last Friday.
April WTI Crude Oil Futures: Technical Outlook
April WTI crude oil has rallied more than $0.75 per barrel amid futures contract rollover. Price has tested the $56.00 level and is threatening to push higher.
Overview: $56.00 is a key psychological level and one that may prove to be a breakout point in this market. Even though crude oil stocks are still growing due to seasonal demand lag, bids are hitting the market. One reason is last Tuesday's announcement by Saudi Arabia and OPEC regarding forthcoming production cuts.
As we move toward the end of February, the seasonal bullish participation local to crude oil will begin to take hold. Be on the lookout for WTI to put in a test of $60.00 before the April futures contract expires.