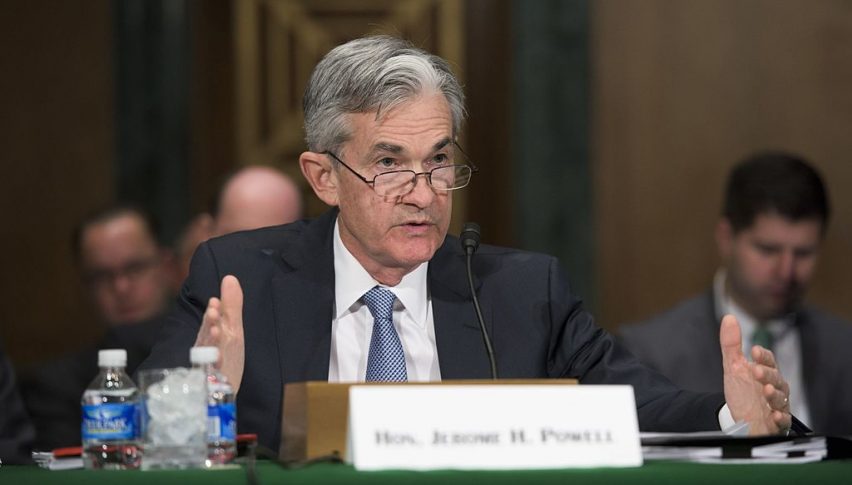 Powell Vs. Congress: Highlights
It has been a modest day on the markets. Stocks, commodities, and currencies have shown limited action amid Jerome Powell's Congressional testimony. In geopolitical news, North Korean Premier Kim Jong Un has landed in Vietnam for the coming summit with U.S. President Donald Trump. The meeting marks the second between the U.S. and North Korea, with the first coming in the spring of 2018.
At the moment, traders are taking a cautious approach as Congress and Powell hash out the details of the U.S. economy. While no bombshells have hit the news wires, most market participants are electing to play it safe.
Powell Testimony Day 1: Highlights
It has been more of the same from Jerome Powell today on Capitol Hill. The tone is dovish, with the current FED themes of patience and flexibility taking center stage. Here are a few of the notable quotes from the FED Chairman's statements today:
"Some economic data has softened of late"

"The U.S. job market remains strong"

"We are seeing signs of stronger wage growth"

"The housing sector is starting to see a bit of a pickup"

When asked about a dialogue with the White House regarding interest rates: "It is probably not appropriate to discuss my private conversations with any other government officials."
All in all, today's testimony has come and gone with little fanfare. Powell reiterated that the FED is in no hurry to move interest rates and that "patience" will drive policy for 2019.
The markets have responded with a relative about-face. The Greenback has been hardest hit, with losses vs the Euro and GBP highlighting the forex session. Powell's testimony is scheduled to resume at 9:00 AM EST Wednesday morning.