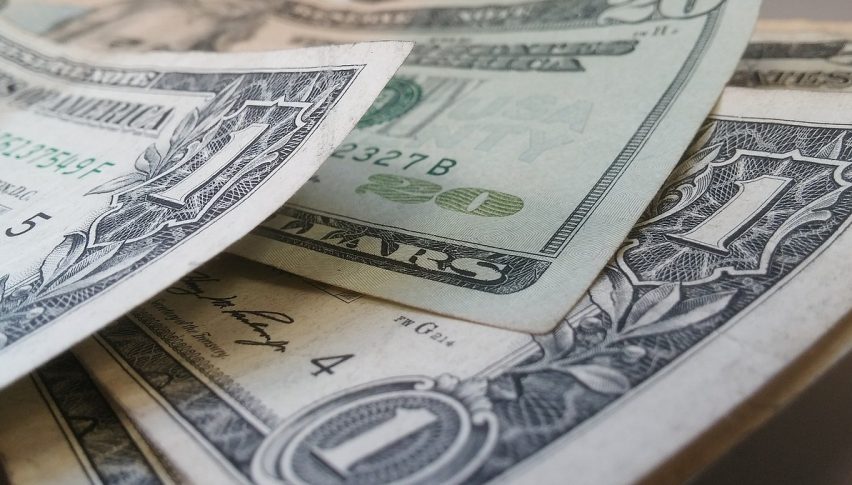 USD Finds Resistance as Stock Slide
Equity markets look like they are on the slide after what has been a big run-up from the December lows. At the same time, the USD has been strong but has run into resistance and might slow down for the time being.
The week ahead, will feature the US non-farm payroll data on Friday. Yesterday, we saw 183K new jobs created, according to the unofficial ADP report.
One of the key things to look out for on Friday will be wage growth. The fact that there is still sluggish wage growth and inflation not being at the level that the Fed would be happy with, is likely to continue to weigh on any interest rate hikes.
The Fed is now 'neutral' at the moment and might very well keep rates on hold for some time. Jobs have been a really strong part of the equation recently, so there will be much focus on the report, but it is only one factor amongst many weak ones at the moment.
The USD Outlook
The DXY remains below the key resistance level at 97.00 and has bounced off the 96.00 support.
Key support remains at 96.00, with secondary levels at 95.00-95.50. These look some way off at the moment.
There is a bit of work to do to break out above current levels.
Stock markets are looking very bearish today, with bank shares leading the way down as the fears resurface again
5 months ago
Safe havens such as Gold and the JPY have been taking advantage of the financial troubles with the ban king system and lower FED rate odds
7 months ago