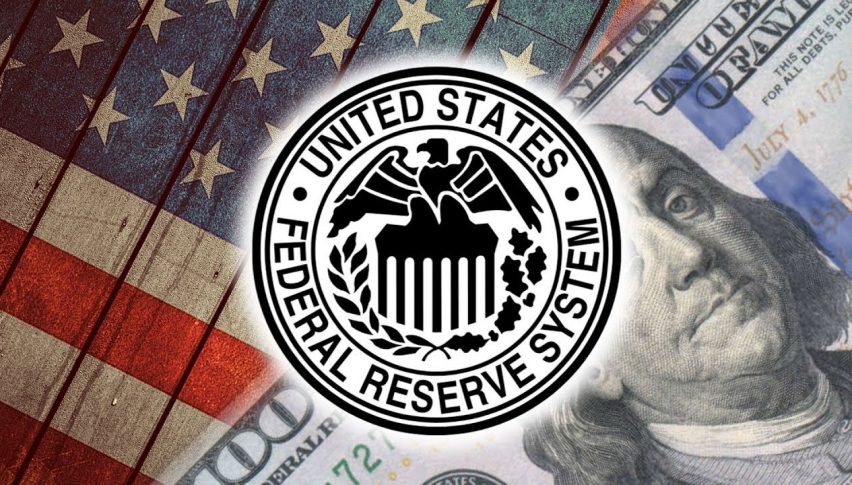 Daily Briefing, Mar 20 – What to Expect from FED Rate & FOMC Today?
Posted Wednesday, March 20, 2019 by
Arslan Butt
• 2 min read
Finally, we have a well-awaited catalyst on the table. Yes, I'm speaking about the Federal Reserve Interest rate and FOMC Statement. These events never disappoint to trigger volatility in the market.
Ahead of the news, the Greenback continues its drift lower but momentum seems to be fading due to limited volatility. Additionally, we should also monitor the CPI (Consumer Price Index) data from the United Kingdom. Most investors are staying out of the market ahead of the news. Let's take a look at the economic events that remain in highlights today.
On Wednesday, most of the movement in the US dollar depends on the monetary policy decision from the Federal Reserve. Earlier, the US Federal Reserve produced a significant dovish move in January, showing patience in boosting interest rates.
While now, the US Federal Reserve is expected to leave rates steady and continue promising patience. Nevertheless, we don't know is if they are still considering a hike later this year.
The US Federal Reserve Monetary Policy decision is due to release at 18:00 (GMT) and it can influence the global markets. Investors are trading it with a dovish sentiment which is why the U.S dollar can stay under pressure before the release of fundamental.
In addition, the FOMC Statement will be worth watching today in order to look for clues about the next rate hike.
How To Trade FOMC Today?
Before we begin, let us recall that the Fed has hiked the interest rate four times during the previous year. The most recent one was in December 2018. Federal Reserve Chairman Jerome Powell states that the central bank has no bias in whether its next move is up or down, which is a pretty clear signal of a neutral policy. It means, no rate hike.
However, Powell's colleagues may have a more hawkish message. The Federal Open Market Committee is likely to determine one interest-rate increase for this year, down from two in December's projection. Apparently, It's going to be a dovish statement but this forecast is already priced in.
Impact of Fed Policy Decision
Interest Rate: Unchanged (Most Likely Outcome)
US Dollar – Weaker // Bearish
Gold – Stronger //Bullish
Stocks – Stronger //Bullish
Interest Rate: Hike / Hawkish Policy
US Dollar – Stronger //Bullish (Massive Buying Expected)
Gold – Weaker // Bearish (Heavy sell-off expected)
Stocks – Weaker // Bearish
British inflation data still remains the top tier catalyst and it's due to release at 09:30 (GMT). The CPI is expected to remain unchanged at 1.8% vs. 1.8% beforehand. Core CPI was at 1.9% and here also, a repeat is on the cards.
While the Retail Price Index is also predicted to remain stable, 2.5% in this case. With that, I would like to conclude this update and wish you good luck for a big day.
Stay tuned to FX Leaders as more trade ideas and signals are on the way.