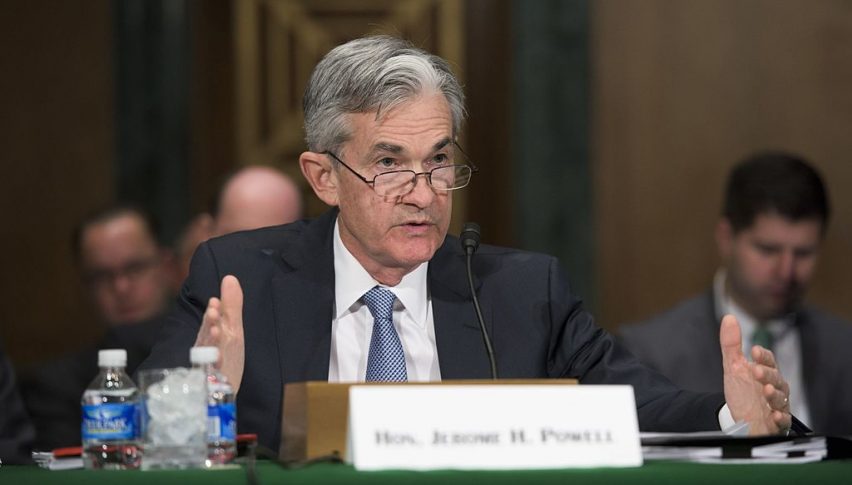 Things To Look For In Today's FED Decision
Even though FED Chairman Jerome Powell is scheduled to hit the stage at 2:30 PM EST with a dovish message for investors, the markets appear anxious. About an hour out from the FED Interest Rate Statement, the DJIA (-175), S&P 500(-17), and NASDAQ (-38) are all in negative territory.
Here Is What To Expect From Today's FED Announcements
The buzz in the financial media surrounding the coming FED commentary suggests that  "reassurance" is going to be a primary theme. Many economists are on record predicting that Powell is going to "reassure" the markets that a rate cut ― not a rate hike ― is an improbable course of action from the FED in the near future.
Concerns stemming from lagging U.S. Retail Sales (Dec. 2018) and shrinking jobs growth have fostered some negative sentiment. The idea that a downturn or recession is just around the corner is gaining popularity.
From a pragmatic standpoint, concerns over a recession in the near-term are not grounded in reality. Stock values are up, employment remains robust, and Q1 GDP growth is likely to come in positive despite the government shutdown. At this point, it is premature to begin entertaining any notions of recession. However, as we move closer to the 2020 U.S. Presidential election cycle, these concerns may become more appropriate.
In reality, it is likely to be more of the same from the FED. Here are a few things to look for from the FED Statement and Powell's presser:
U.S. economic growth remains strong

The FED will exercise "patience" and remain "flexible" toward monetary policy

The FED's "Dot Plot" is expected to project 1 rate hike for this year and 1 in 2020

Any notion of rate cuts will be addressed and quickly dispelled
Bottom Line
Anytime central bankers talk, the markets listen. In the event Powell does not succeed in reassuring traders and investors, chaos will prevail in stocks and currencies.
The key element in today's FED Statements is the release of its Dot Plot. This will fully disclose how the FOMC views monetary policy evolving in the next 18 months. If the dot plot exceeds expectations and projects 3 or 4 rate hikes by the end of 2020, then the Greenback is likely headed much higher.