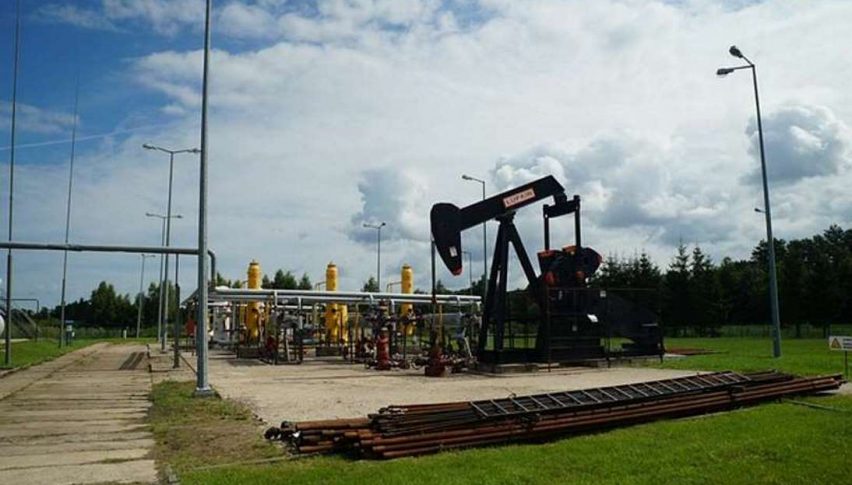 Crude Oil Inventories On Deck
May WTI crude oil futures have put in an extremely bullish 24-hours. Values have rallied back above the $60.00 level ahead of the weekly inventory cycle. If the API and EIA stocks reports show another big draw on supply, WTI may be heading much higher by Friday's closing bell.
Crude Oil Inventories Are On Deck
Tuesdays are always a volatile time to trade WTI crude oil. The weekly inventory cycle is rapidly approaching and participation is on the rise. At press time (about 11:00 AM EST), bids are hitting May WTI futures en masse as traders are betting that oil supplies will dwindle yet again.
Here is a quick look at what the market expects from this week's inventories:
Event                                        Projected     Previous
API Crude Oil Stocks                     NA            -2.133M
EIA Crude Oil Stocks                  0.309M       -9.589M
To be honest, it is a surprise to see positive projections of Wednesday's EIA report. The +0.309 million barrels looks to be a cautious estimate, designed to reassure markets that last week's 9.589 million barrel draw was an outlier.
Optimistic estimates can be very dangerous in relation to pricing volatility. If tomorrow's EIA number comes in negative as per the recent trend, look for WTI pricing to extend gains well north of $60.00.
May WTI Crude Oil: Technical Outlook
On the daily chart, May WTI crude oil futures are firmly on the bull. After rejecting a key 38% Fibonacci retracement level, price has returned to $60.00.
Overview: The technical read for this market remains decisively bullish. Rejection of the $58.00 area preserved the daily uptrend and has drawn even more bids to the market. In the event $60.00 becomes support following inventories, May WTI will be in a position to extend yearly gains significantly as March draws to a close.