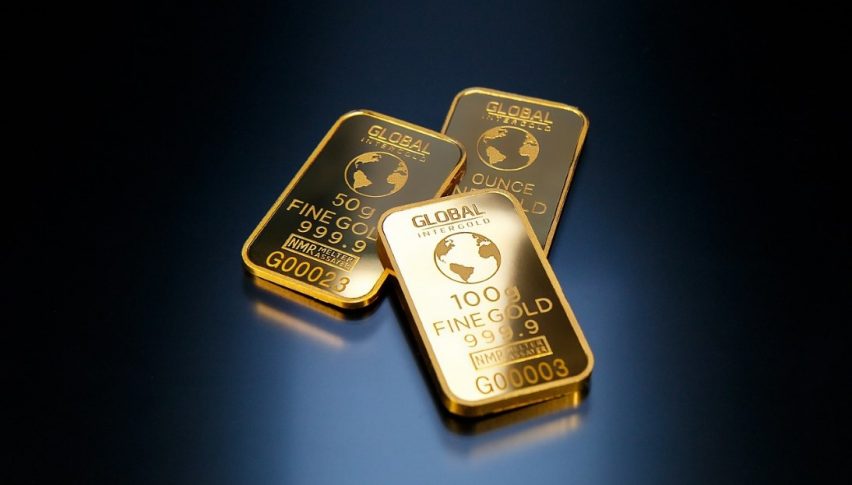 Gold Futures Tank Below 1300.0
It has been a rough day for the gold bugs, as the precious metal has plunged more than $15 per ounce. The front-month gold futures contract has officially rolled over from the April to June issue by a 3/1 volume margin. At press time (1:00 PM EST), bullion is pushing daily lows and desperately searching for a bottom.
Today's action in safe-haven assets is, at the very least, counterintuitive. A weaker-than-expected U.S. Q4 GDP statistic and the chaos surrounding Brexit should have brought some angst to the markets. These fundamentals have been largely ignored and GOLD values have suffered.
One Last Look At April Gold Futures
With the volume now firmly on the June issue, this will be our last look at April gold futures. Following Monday's breakout and test of topside resistance at the daily 62% retracement (1323.4), prices have tanked.
Overview: For reference, June gold futures are trading about $5 higher than the April contract, in the vicinity of 1295.0. This is positive for holders of bullion, but the losses of the past three sessions are worthy of note. Will the bearish pressure continue into April?
Depending upon how the Friday session pans out, buying gold on Monday, April 1st may be a great way to get in on a bullish bounce. In the event we see this market put in a tight daily range ahead of the weekly closing bell, a rally back above 1300.0 will become a possibility. Stay tuned for late-week analysis of the gold market and ideas of how to trade the action.
Yesterday the CPI numbers from European countries showed a slowdown, so today's headline Eurozone inflation numbers should be soft as well
20 hours ago