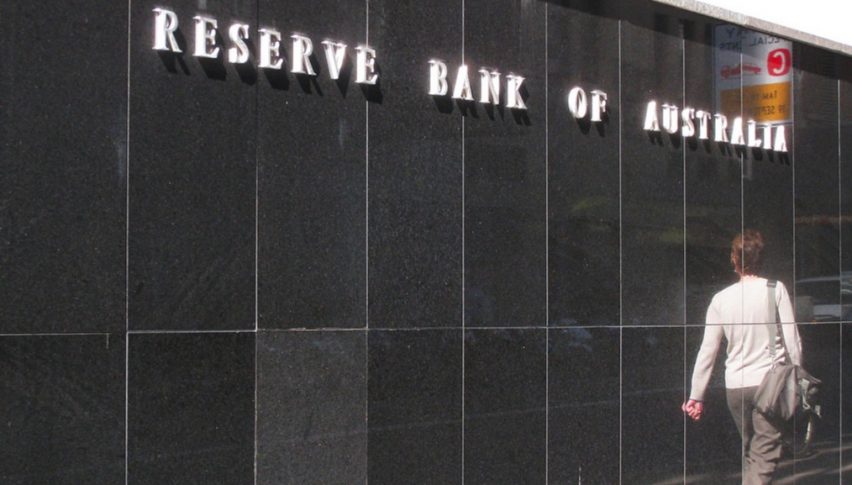 Will the RBA Follow the Kiwi Lead and Turn Dovish?
The AUD/USD is in for another busy week, with the RBA set to meet this Tuesday and hand down their official interest rate decision.
While there is no expectation for a cut in rates at the April meeting, there is going to be plenty of attention, as to whether the RBA will follow the lead of the RBNZ and start talking a more dovish game.
If you recall, the RBNZ came out and said that the 'next move would likely be down', which was a big change from the more neutral stance they had before. Clearly, the RBA has toned down its hawkish outlook and has been more neutral. That's despite no change in rates for a number of years.
However, there is a fair bit of pressure around at the moment, to get the RBA to cut rates. One of the major indicators of where rates are expected to go is the Aussie 10-yr bond yield and as we can see from the chart below, the trend is certainly down. This week the yield dropped to 1.73% which is suggesting there is room for the RBA to make a cut.
There have recently been some other poor signs from the economy as well, including a very weak GDP number that came in at +0.2% QoQ in Q418 which was below consensus. While the annual growth is only around 2.3% which is below what the RBA would be happy with.
It's not all doom and gloom though. The state of employment in Australia has been really strong and like the US has been holding up quite well. Last month we did see some mixed results on that front though, with a small number of new jobs created with only +4.6K. However, all the attention was on the drop in the unemployment rate to 4.9% shaving off 0.1%.
And of course, there is inflation. With both core and headlines below 2%, this still leaves Australia below the RBA's target band. That alone is reason enough to keep the pressure on rates pushing to the downside.
Final Verdict: Don't expect any changes in official rates, but be prepared to read the RBA statement and look for any hints of a more dovish stance for the remainder of 2019. This will likely see the AUD/USD come under some serious downside pressure.