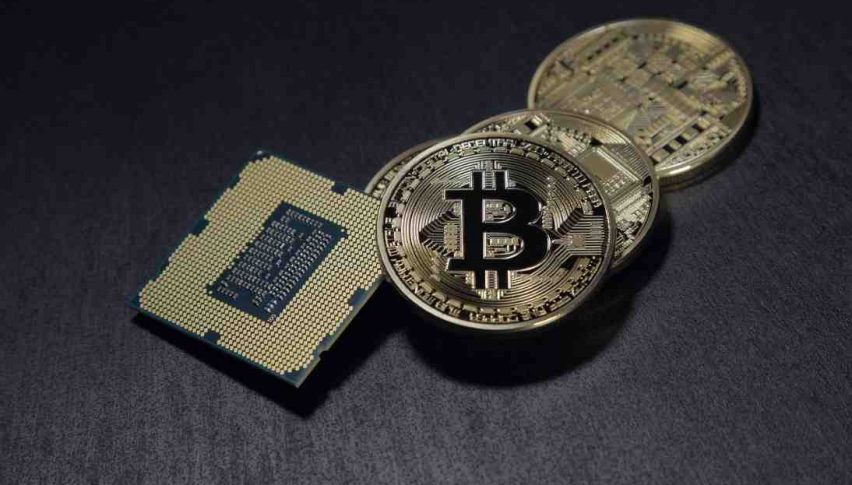 Bitcoin Extends Gains Above $5000
The financial story of early April is shaping up to be the rally in Bitcoin (BTC). In a sudden rush of bullish participation, prices have jumped from the neighborhood of $4000 to north of $5000. The move represents a three-day gain of more than 25% or $1000 per BTC.
At this point, many in the cryptosphere are pondering the reason behind the move. One driver may be a large block order that attracted bids from algorithmic trading systems. Reuters news service is reporting that 20,000 BTC were purchased across several platforms in a single automated order on Tuesday. The long position, worth an estimated $100 million, is being credited with driving the BTC market substantially higher.
Bids are still hitting Bitcoin as of press time (1:30 PM EST) and prices are approaching the $5250 handle. Is this the beginning of something big for BTC?
Is $5000 The New Long-Term Bottom For Bitcoin?
The further price rallies above $5000, the more we are going to hear talk of a long-term bottom setting up in Bitcoin. Whether or not $5000 will be valid support remains to be seen. However, buyers are in control and the bullish breakout is best respected until proven otherwise.
For now, big-round-numbers will be the technical levels to watch for BTC:
Resistance(1): Psyche Level, $5250

Support(1): Psyche Level, $5000
Overview: Are the crypto bulls back? Is 2019 going to take BTC and all cryptos to new heights? While anything is possible when it comes to cryptocurrencies, BTC isn't likely to return to $20,000 anytime soon.
Nonetheless, the early-April rally is a step in the right direction. The establishment of an area of fair value near $5000 certainly makes sense for BTC in both the long and intermediate-terms.