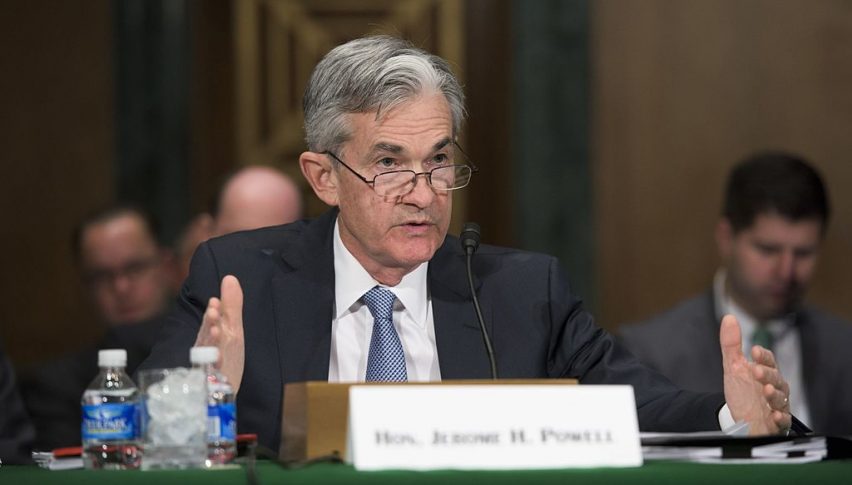 'I Guess I'm Stuck With You': Trump
Posted Wednesday, April 3, 2019 by
Rowan Crosby
• 2 min read
President Trump continues to express his displeasure with the current state of interest rates and in particular the FED's Jerome Powell.
According to recent reports, Powell was the subject of a Trump blast where he said, 'I Guess I'm Stuck With You'.
Trump hasn't been pleased with the current interest rises at a time that he felt didn't warrant an increase. He blamed Powell for hurting the economy and putting the jobs market at risk.
At the same time he also had a crack at Treasury Secretary Steven Mnuchin for recommending Powell to begin with.
Despite the fact that interest rates rose rapidly in the last 12 months, it appears that now Mr Trump might well have the last laugh. As we know, the FED have really wound back their expectations for any further hikes in 2019 with many now suggesting a cut is on the cards soon. In a move that might very well see Trump in the right on his thoughts on the state of the economy.
Given the fact that so much money is flowing into US bonds, would suggest that the FOMC will be having a good look at a cut in the coming months.
We will also see just how these rate hikes have hurt the jobs market which has been a strong point for the US economy over a number of months now.
As we can see on the chart the yield on the 10-year bond continues to decline from the highs, which is a good indicator of the type of pressure Powell is now under. So it seems that the doves are taking control and Trump is once again vindicated.
Pressure on yields would suggest a falling USD, however, there is speculation that much of the buying is coming from international flows, which in fact is likely to lift the USD.
The USD ended up higher after the last FED meeting, so today's FOMC minutes point to more bullish momentum for the USD
5 months ago