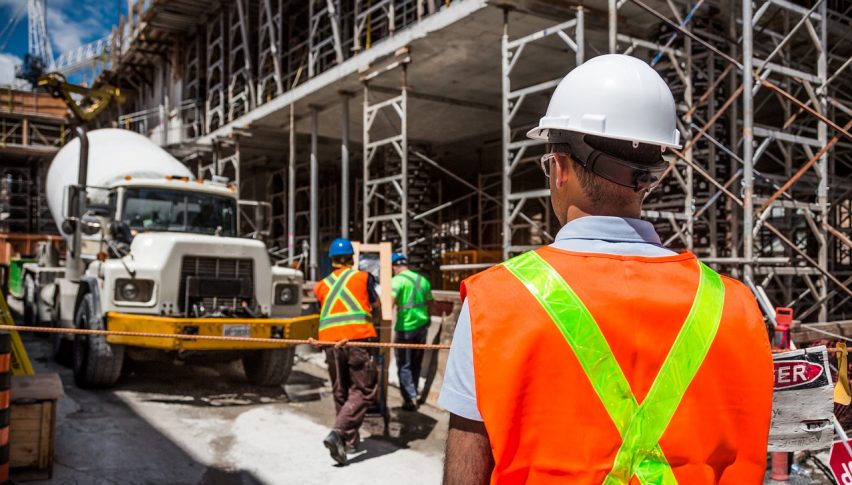 Forex Signals Brief for Apr 5: US Jobs More Important than Ever
While the early headlines today have all been around the US-China trade talks, the major event of the day is US non-farm employment data.
This particular months number is starting to take on quite a bit of importance. More than we've seen in recent months that's for sure. The reason is that employment has arguably been the real strength of the US economy. While other areas might be struggling, such as GDP for one, jobs keep on ticking along.
Of course, last month, the result was far less than many had hoped. But one data point doesn't make a trend. Two on the other hand, just might.
Today the market is expecting 175K news jobs to have been created in March, up from the disappointing result of only 20K last time around. The unemployment rate is expected to remain steady at 3.8%, while wage growth should be growing at 3.4% and outpacing inflation.
As mentioned, there is plenty riding on this number today and a second poor month could see some serious worries for both the Federal Reserve, stock markets and the USD.
Forex Signal Update
The FX Leaders Team finished yesterday with two winners from four trades with the commodities really starting to get moving.
AUD/USD – Active Signal
The AUD/USD has seen a bit of a kick higher this morning on the back of the trade headlines doing the rounds, suggesting the US and China are a month or so away from putting a deal together. There is still plenty of resistance overhead here and we are currently short.
EUR/USD – Active Signal
As mentioned yesterday, our EUR/USD position held on by the skin of its teeth and the ECB ended up being a bit of a non-event. I still feel price is headed under 1.1200, however, we will need to watch how the USD responds to today's jobs number.
Cryptocurrency Update
BTC has had a real breakout week and has pushed above the $5,000 level. However, things are starting to slow down and the momentum, for the time being, has stopped.
From a purely technical perspective, the 240 min chart looks toppy to me. We can see a big long wick on that breakout candle and an inability to hold a key number, followed by price making lower highs.
That's not to say price can't spike again, simply that at first glance it looks weak. Around the $4,750 area looks to be a bit of an inflection point as well. The boys are still short here from current levels.