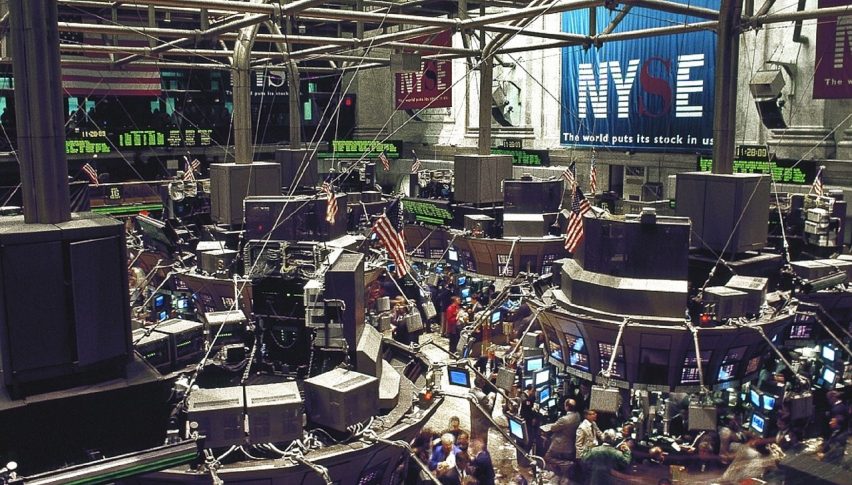 U.S. Stocks Pull Back Ahead Of Closing Bell
It has been an interesting Friday on the markets. Following this morning's active news cycle, U.S. stocks appeared to be off and running toward new all-time highs. Since then, gains have been pared and the indices are near flat. Commodity prices are modestly in the green, led by gains in GOLD and WTI crude oil.
Perhaps the biggest winner on the day has been the USD. Rallies vs the Canadian dollar and Euro have pretty much ensured a positive session for the Greenback. All in all, it has been a relatively quiet conclusion to the first trading week of April.
U.S. Stocks Pull Back Ahead Of Closing Bell
The early bull run in the June E-mini DOW has been checked hard at the 26500 level. Prices have fallen considerably from intraday highs as sellers became active during the mid-session.
Overview: Going into next week's trade, the DJIA will be in a position to post a brand new all-time high. The current highwater mark of 26,951 established last October appears vulnerable. Given a market driver or two, bidders may be enticed to test this level.
As far as the U.S. economic calendar goes, next week is wide-open until Wednesday. CPI (March) and the FOMC Minutes are set to dominate the action. Analysts are expecting CPI to remain flat on a monthly and yearly basis. The FOMC Minutes will likely bring more dovish fodder from the FED, certainly good news for equities bulls.
It has been an active first week of April and there is certainly more to come. Stay tuned to FX Leaders for news, analysis, and trade ideas as we roll into Q2 2019.