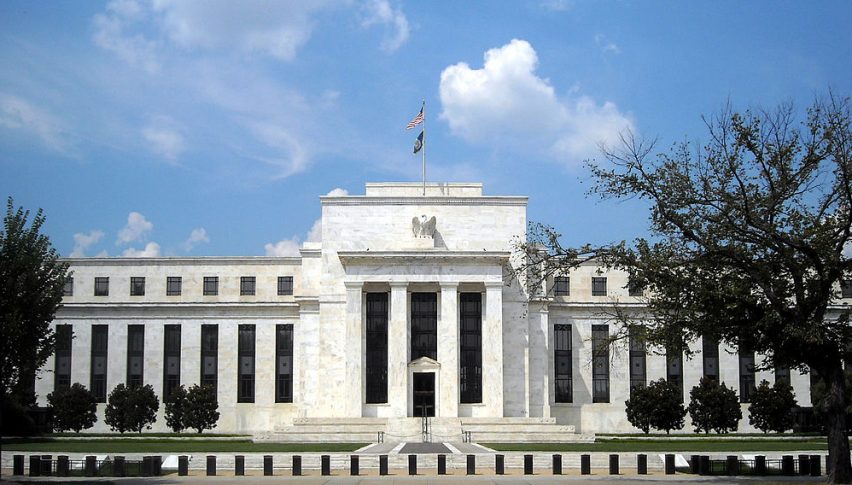 Forex Signals Brief for Apr 8: Central Banks in Focus
The calendar this week is rather on the thin side. That said there will be two big central bank releases that the markets will be watching with much anticipation.
Both the ECB and FOMC feature this week, however just what sort of reaction we might get is another question. The ECB is already so dovish that there isn't much more that can be done here. So I'm actually not sure we will get a huge reaction as a result.
While the FOMC minutes will be wrapping up what we heard out of the last meeting. While again they have turned dovish, that is certainly already baked into prices of most things including the USD. Unless we get some insights into a potential cut and if so when then there might very well be little to take away from the minutes.
Aside from that, there will also be more Brexit events to worry about with the UK PM set to seek a further delay when the European Council meets in Brussels on Wednesday.
Support for a Brexit deal appears to be on a steep decline, with many in the UK looking like they are more than happy to exit without any deal to speak of.
In terms of actual data today, the calendar is thin so we might have a quiet start to the session.
Forex Signal Update
The FX Leaders Team finished the week with 8 winners from 14 trades for a 57% strike rate.
AUD/USD – Active Signal
The AUD/USD has pulled back nicely and this signal is sitting in the green. The week looks quiet for the Aussie, so some more USD upside would be the key driver here.
EUR/USD – Active Signal
Our EUR/USD has been slowly moving our way as that little fall in the USD has eased off a touch and the downtrend has come back into the EUR. We are still going to need to see support at 1.1200 break if this one is to collect us a profit.
Cryptocurrency Update
BTC has had a strong start to the week and is now looking at a move above the recent highs which could well open the door to a push into the $6,000 level.
As I mentioned earlier today, there still doesn't appear to be any fundamental driver, but when price is moving on increased volume we simply have to take note. That is a sign of size entering and while these key levels keep holding, it is a tricky one to fade.