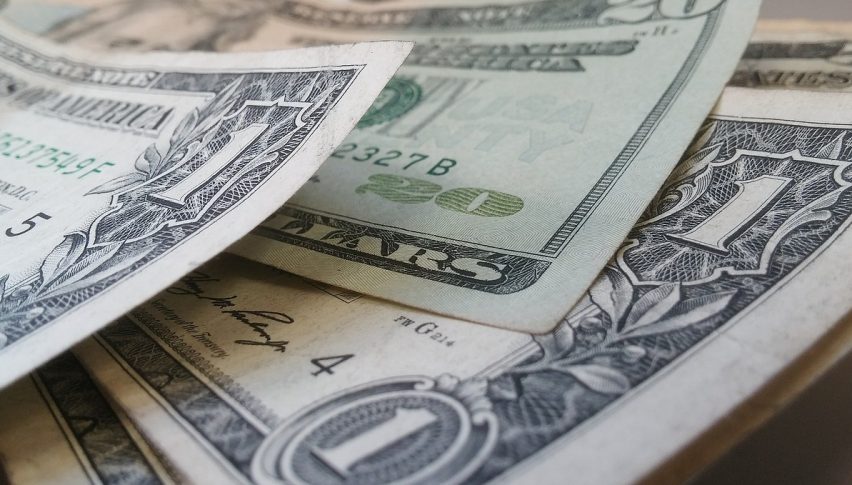 The USD Gives Up its Gains
The USD has once again tried and failed to hold higher but as we've been seeing of recent times has run into a bit of a wall, with the selling pressure continuing to come for it.
The session lacked any major catalysts which appears to really be the story of the week, with not much on the calendar at all and just the major macro themes in focus.
Price has really not been able to push its way through the 97.50 level throughout 2019, despite a fair few attempts at this level.
That suggests to me that the safety of the USD is not required at the moment and many of the issues that are facing the globe, such as the US-China trade war, Brexit and overall market jitters are now already priced in.
The weakness in the USD was helpful to a few of the other major pairs, who staged a bit of a rally on what was an otherwise quiet Monday.
Most notably that was the EUR/USD and the AUD/USD. Both have been two of the weaker performers and have been impacted greatly by a rising USD. Today they did an about-face.
The US Dollar Index (DXY) is now back trading at the 97.00 level, which is turning into quite a major support point. Price will likely wait it out this week until we are able to hear from the FOMC and get some better insight into what the state of monetary policy is looking like from behind closed doors.
The dovish stance is no doubt weighing on the USD at the moment and is likely one of the reasons 97.50 remains so strong overhead.
Asian Session Wrap
Asia is very quiet again this morning with not much (if anything) by way of data releases.
The AUD/USD will have a couple of small releases with Westpac Consumer Sentiment and Home Loan data.
Both of these metrics have been on the slide in recent time and anything but a poor result here will likely be a surprise to the market.