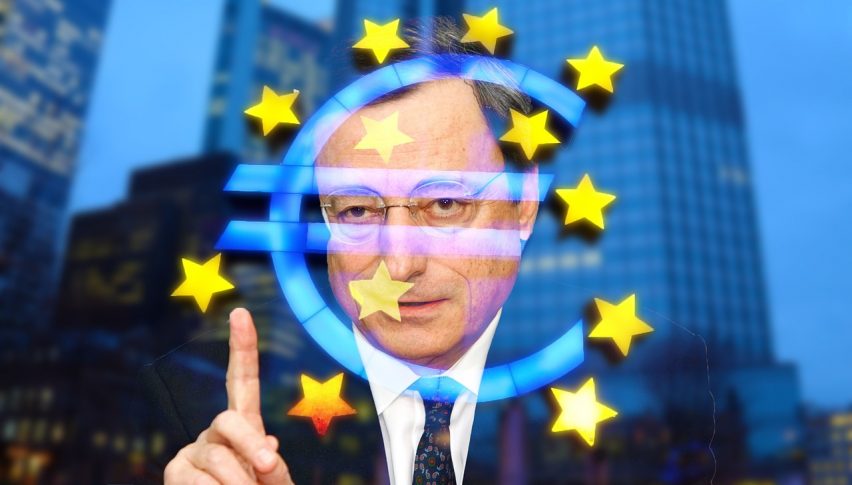 Is The Falling EUR/USD a Positive For Draghi?
The EUR/USD has had a good session, where we really saw a swing to the upside and once again support holding strongly. However, much of the gains were due to the weakness in the USD.
At the moment, we are really seeing some general weakness in the EUR/USD and for many that might be considered a negative. But at the same time, I would also think that this might be the very best thing for the ECB and Mario Draghi.
Ahead of the ECB Meeting this week, Draghi and his men really have little options left up their sleeve. They have played just about every card in the deck and after throwing everything at their QE policy for many years now, it appears that it just hasn't worked.
So now the only thing that can really help the Eurozone continue to recover, is likely going to be a weak EUR/USD. Of course, a weak currency is actually a very positive thing for the economy.
Exporters make more money on the value of the goods and/or services they are shipping to other countries and it also entices more money to flow into a country because of the favourable exchange rate and relative value.
So when the EUR/USD was trading near 1.2500, it was a far less healthy proposition and one Draghi probably wouldn't have loved.
So while this meeting of the ECB might reveal very little by way of new action and if anything just further dovish guidance. A weak EUR/USD might be all that Draghi can really hope for now or want in the short term.
Technical Outlook
The 1.1200 still sits as the major sticking point. If price can break that level then it really  does open up the door for some more downside.
That said, we are going to need the USD to stay strong and as I mentioned earlier there doesn't appear to be new flows coming in right now to help it rally.
| | | |
| --- | --- | --- |
| | Support | Resistance |
| | 1.1250 | 1.1273 |
| | 1.1200 | 1.1300 |
| | 1.1174 | 1.1333 |