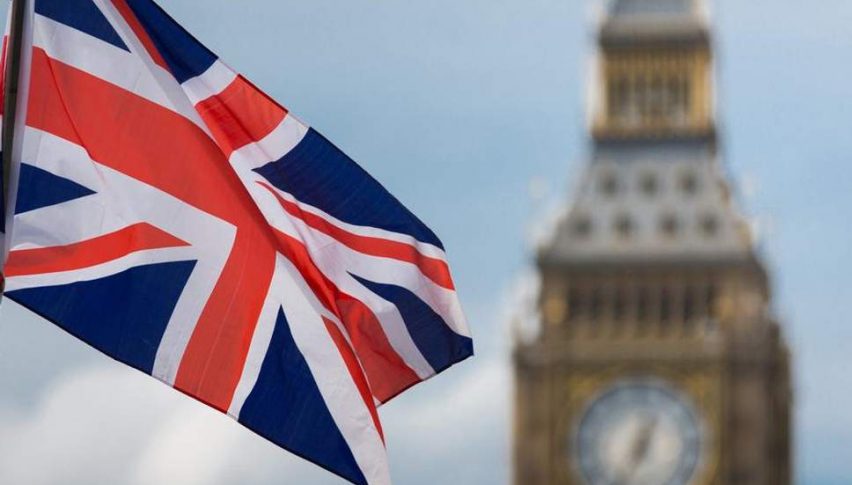 FTSE steady as European stocks firm despite Wall St pullback.
Posted Wednesday, April 10, 2019 by
Neil Wilson
• 3 min read
The FTSE 100 was flat in early trade on Wednesday, holding just below the 7430 area. The index is displaying signs of being a tad overbought with stochastics and Bollinger suggesting a pullback is on the cards. Bears need to see the 7370 level breached to drag the FTSE out of its recent uptrend however. Trend support offered at 7315 area below that will be crucial.
Tesco, Vodafone and Rio Tinto added about a point each to the index, but Reckitt Benckiser dragged the FTSE down by more than 5 points.
European stocks were broadly higher despite a full slate of event risks and a decline on Wall St yesterday that saw the winning streak come to an end.
Two things really seem to have turned the bulls around – worries about global growth and fears of an escalation in simmering US-EU trade tensions. The IMF warning that global growth is slowing more than expected was enough to force the S&P 500 down 0.61% yesterday to 2,878.20. There may have been a little profit taking happening ahead of what could be a very rocky earnings season. Meanwhile the market is obviously taking a cautious look at the simmering EU-US trade spat and preparing for a negative outcome but hoping for a happy ending.
Meanwhile we have triple whammy of major risk events that will keep traders on their toes today.  
Brexit summit
Sterling is treading water on 1.3070 against the dollar. The FX markets are incredibly quiet at the moment so this is maybe a factor, but we also note that it remains impossible to really take a position still on the pound as we are seeing more and more uncertainty. Even if the one-year extension is agreed – where then? Customs union? General Election? Boris or Jezza? We are about to enter peak uncertainty for UK politics and that won't help investors pile back into UK assets. And there is still a small tail risk that the UK leaves without a deal by accident should EU leaders not accept a delay – calm heads should prevail but Macron could simply say 'non'. 
ECB snooze fest 
Don't expect any fireworks from this outing for the Governing Council, however. A month ago we got a triple whammy of dovish moves with new stimulus, amended forward guidance and growth and inflation forecasts revised lower.
Having already pushed back on rate hike expectations at its last meeting, and announced plans for a fresh round of TLTROs, it seems unlikely that the ECB has any desire to change its tune this time. It should stick to the mantra that rates will be on hold until 2020.
Moreover, on TLTROs there is no need to rush into giving any further details. It has until September before these roll out and should be content to wait until the June meeting before it announces any details. This will enable policymakers to watch how the Eurozone economy performs over the coming months.
Ahead of the meeting the is rather like the pound, doing very little against USD. EURUSD remains trapped sub 1.13 and it's hard to see the ECB doing much today to force it out of its range. (for full note see 'ECB preview: Euro firmer, don't expect fireworks from ECB meeting', Monday April 8th.) 
FOMC on tap
Whilst the meeting statement and dot plot signalled an extremely dovish pivot, the minutes may well contain one or two nuggets that point to the markets underestimating the likelihood of a rate hike later this year. Indeed while there may have been some discussion about the possibility of a rate cut this year, the bias overall is still marginally towards tightening. Whilst a tail risk, markets may well too sanguine about the Fed. Latest payroll and wage data should keep the Fed out of the picture for the time being, but there is a chance that inflation overshoots and the US economy does better than expected.