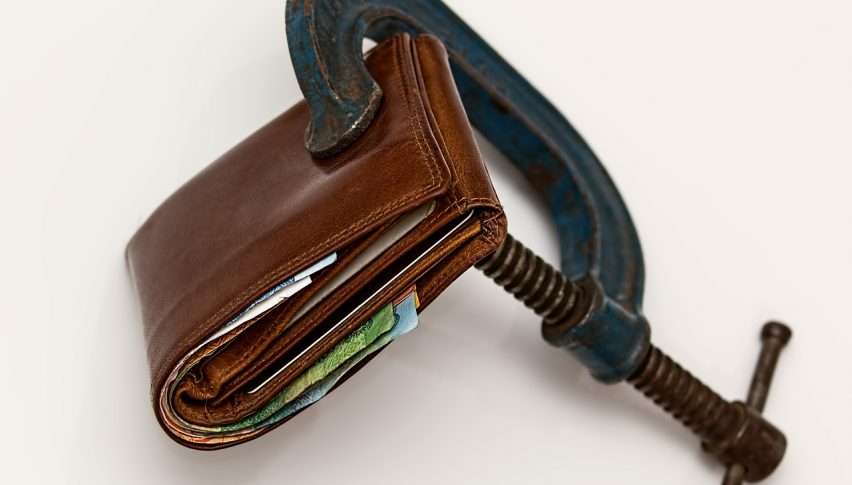 USD Index, Forex Ranges Tighten
Today has brought tight ranges to the forex majors. Participation is light and the currency markets are non-committal for this Tuesday session. The USD/CAD, EUR/USD, and GBP/USD are in heavy consolidation. Perhaps the biggest mover on the day has been the USD/CHF, putting in a solid rally of 35 pips as of this writing (11:30 AM EST).
The vacant economic calendar is certainly playing a role in today's modest forex action. In fact, the USD isn't scheduled to have a primary market mover until Thursday's Retail Sales (March) report. Until then, consistent volatility is more likely to be found in the equities indices and commodity products.
The USD Index And Forex Majors Are In Consolidation
Aside from the USD/CHF (we will get to that a bit later), forex and June USD Index futures are in heavy consolidation. Unless institutional money steps up and moves the needle, this is likely to be a slow trading day for currencies.
For the second consecutive session, the June USD Index has traded in a tight range. Rates remain in bullish territory above daily downside support, but there really isn't much going on. Here are a few levels to watch for the remainder of the trading day:
Support(1): Bollinger MP, 96.475

Support(2): Daily SMA, 96.325

Support(3): 38% Current Wave, 96.245
Overview: The 48-hour range for the June USD Index is tiny and traders appear to have directed their attention elsewhere. Barring a major news item or large block order hitting the market, the June USD Index will stay in its new comfort zone near 95.550.
Don't let the quiet action lull you to sleep. Periods of consolidation are frequently followed by a significant directional move ― be ready when these markets break out!