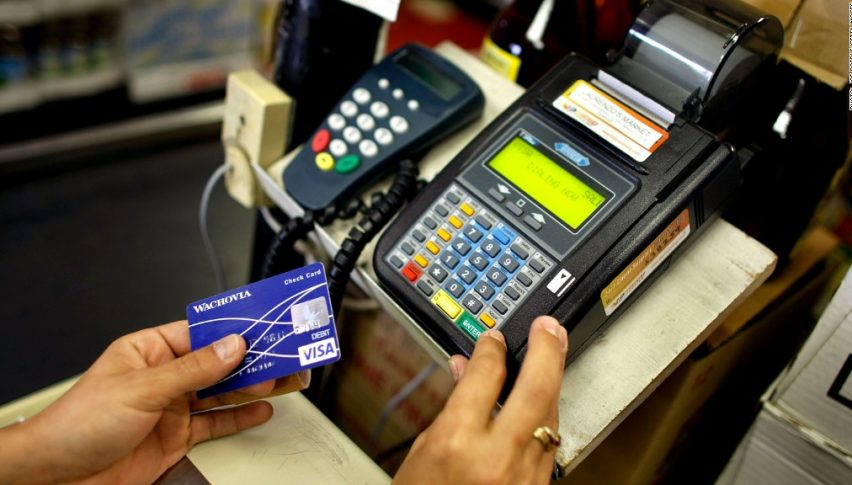 Daily Briefing, April 18 – A Day Before Good Friday, Key Events to Watch
Posted Thursday, April 18, 2019 by
Arslan Butt
• 2 min read
A day before, the dollar index weakened as better-than-expected economic data in China bolstered risk appetite and raised the Australian dollar. China's economy expanded by 6.4 % in Q1 2019, going against the forecast for a further slowdown.
The actual GDP figures defied expectations for a further slowdown, as industrial production climbed and consumer demand displayed signs of recovery.
Anyhow, it's just another day when the European economies release a series of manufacturing and services PMI figures. As you know, these events drew stable movement in the market last month, so it's worth keeping an eye on it today.
Besides that, the Retail Sales and Core Retail Sales from the United States and Canada remain in focus today. Here's what to expect.
European Services and Manufacturing PMI
The European economy is due to release a series of manufacturing and services PMI figures with a first release coming out at 07:15 GMT.
French Flash Manufacturing PMI – The number is scheduled at 07:15 GMT with a forecast of 50 vs. 49.7 beforehand. It may extend slight support to Euro pairs.
French Flash Services PMI – The services PMI will be released along with the Flash Manufacturing numbers. It's expected to show a slight drop from 51.5 vs. 51.4.
German Flash Manufacturing PMI – The German PMI is usually published 15 minutes after the French PMI. French services and manufacturing PMI will be releasing at 07:30 GMT. It's forecast to rise from 49.7 to 50.
German Flash Services PMI – It's scheduled for release today with a forecast of 50 slightly above the previous month's figure of 49.7.
UK – Retail Sales
At 08:30 GMT, the Office for National Statistics will be releasing the UK retail and core retail sales data. UK consumers stunned economists in February with a 0.4% expansion in purchases. This time, a slide of 0.3% is on the cards. The data is volatile, but an ongoing decline may be associated with Brexit.
Canada – Retail Sales m/m
We also got retail sales data from the Canadian economy, and it's due to be released at 12:30 GMT by Statistics Canada. The good thing about Canadian economic events is that they have started improving and this month's retail sales are expected to rise.
As per economists forecast, a rise of 0.4% in retail sales is expected, which is way higher than -0.3% during the previous month. The Canadian dollar may remain supported over this.
US – Retail Sales
The Census Bureau is due to release the US retail sales data at 12:30 GMT. It's the primary gauge of consumer spending, which accounts for the majority of overall economic activity. In March, retail sales fell 0.2% vs. the forecast of 0.9%. While core retail sales dipped to -0.4%.
This month, both figures are projected to increase – 0.7% on the headline and 0.7% in core sales.
Fellas, that's pretty much it today, so enjoy your trading day as tomorrow almost all of the markets will remain closed in the observance of Good Friday.
Good luck!