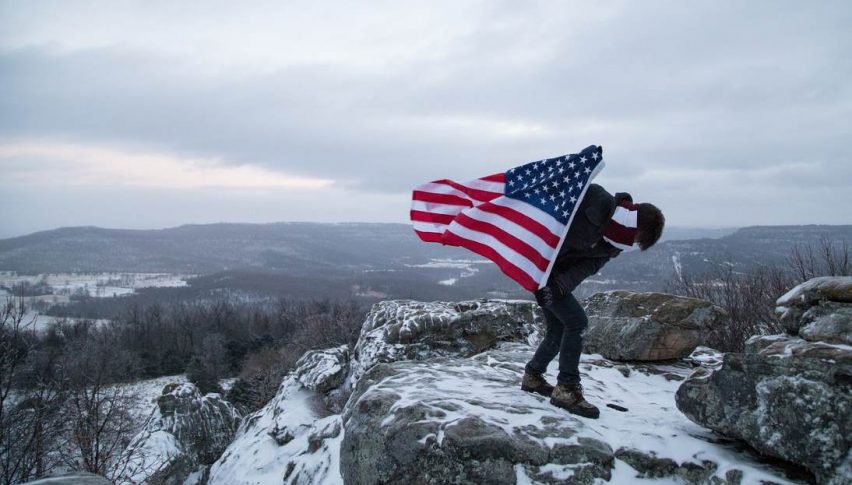 U.S. Markets Closed For Good Friday
If you haven't already heard, U.S. exchanges are closed today in observance of Good Friday. The NYSE and CME are both taking the day off, ceasing trade for the only time on a non-Federal holiday this year. However, forex and cryptocurrency products are still in play, so there is some action to be had in the capital markets.
Thursday's pre-holiday session was a bit on the slow side. To recap, the DJIA closed up 100 points, June GOLD futures rallied $1.10, and June WTI crude oil posted a $0.24 gain on the session. All in all, traders went home long stocks and the USD while doing a relative about-face toward commodities.
USD Index Futures Post New Yearly Highs
On Thursday, June USD Index futures put in the largest single-day rally in weeks. Rates took out a daily Double-Top pattern above 97.160 before eventually settling at 97.120.
Overview: The USD Index remains in bullish territory and is showing no signs of slowing down. Since the sell-off of early March the rally has been on. Despite a dovish FED and concerns over pending economic growth, bids have consistently hit the market. It appears that fundamentals have been thrown out the window and traders are happy being long the Greenback.
Next Friday may bring a much different USD. Release of U.S. Q1 GDP is scheduled, and estimates are not favorable. The extended U.S. government shutdown of early 2019 is expected to crush growth. Subsequently, Q1 GDP is projected to fall from 2.2% to 1.8%. If these projections are accurate, then next Friday may mark the beginning of a substantial shift in sentiment toward the U.S. economy and dollar.