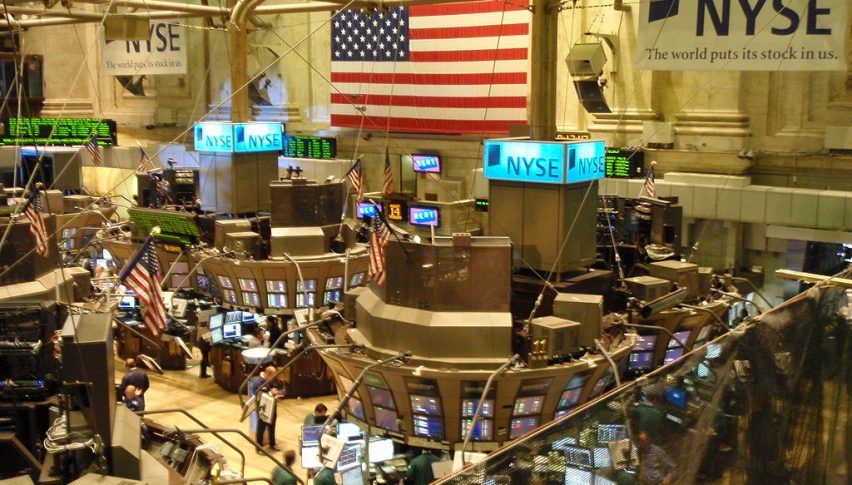 U.S. Indices Continue The March North
If you are a trend trader, then today's action is what you have been looking for. The markets are on the move, led by WTI crude, gold, and the EUR/USD. Stocks aren't quite in full breakout mode, but are grinding higher. For the first 90 minutes of trade, the DJIA (+70), the S&P 500 SPX (+14) and NASDAQ (+56) are heading north. At this point, risk is on and investors appear happy to be back at work after the Easter weekend break.
On a side note, the Richmond FED Manufacturing Index (April) was released earlier today. This number is a FED metric so it does garner respect in the financial world. However, it does not typically alter markets as much as its counterpart, the Philadelphia FED Index. Today's Richmond FED number came in at 3, well below the previous release of 10. This is typically not a great signal for the USD or indices, but it is being largely ignored thus far for the session.
The S&P 500 Is Approaching All-Time Highs
June E-mini S&P 500 futures are now on the bull following a lack-luster open to the trading week. Values are closing in on the psychological level of 2925.00 and look to have gained steam above 2920.00.
Here are a few levels to keep an eye on for the near future:
Resistance(1): Psyche Level, 2925.00

Support(1): Bollinger MP, 2873.00
Overview: Finding solid locations to enter trending markets is one of the most difficult aspects of trading. Typically, one is limited to buying and selling pullbacks or playing tight scalps near key technical levels. Unfortunately, neither plan is currently available in the June E-mini S&Ps.
However, we may get a chance to buy into the long-term trend later on in the week. This market is likely to retrace at some point before or following Friday's U.S. Q1 GDP release. If it does, we will be ready to take a few ticks out of the June E-mini S&P 500 on the pullback.