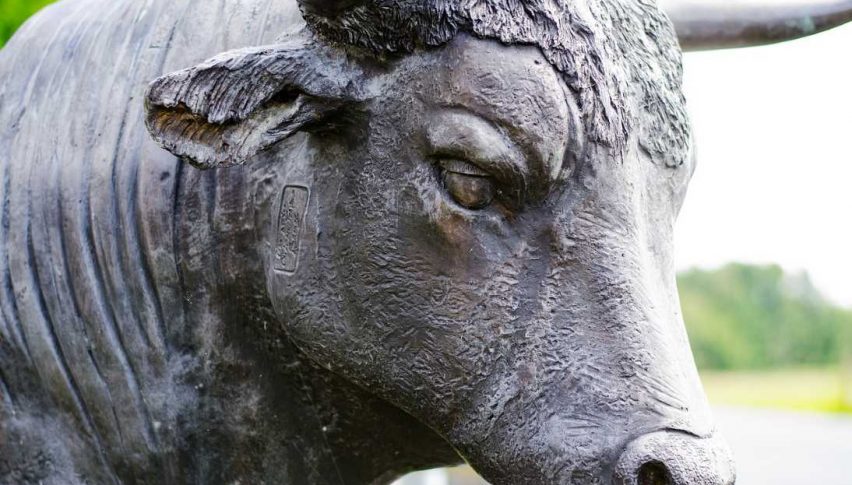 WTI Crude Oil, U.S. Stock Indices Rally
U.S. stocks are continuing to grind north, led by strong rallies in the DJIA, S&P 500 SPX, and NASDAQ. Earlier in the session, the S&P 500 and NASDAQ rallied above their respective all-time closing highs. At press time (1:30 PM EST), the DJIA is approaching similar levels. Not to be outdone, June WTI crude oil has put in another strong session, trading above $66.50 on an intraday basis. No doubt about it, the action in commodities and stocks is very likely to be heavy as today's closing bell approaches.
Oil Inventories Are Coming Up…
The weekly crude oil inventory cycle is set to kick off in a few hours with the release of the API stocks figures. Last week featured a somewhat-expected draw on supply. Now, it appears that energy traders aren't wasting any time getting long June WTI futures. Here is a look at industry expectations for this week's oil supply figures:
Event                                 Projected       Previous
API Crude Oil Stocks             NA               -3.096M
EIA Crude Oil Stocks           -1.396M        -0.167M
Similar to last week, the consensus suggests that oil supplies are poised to fall. Traders are certainly going all-in on this idea, bidding price of June WTI futures higher by more than $2 per barrel since Sunday's electronic open.
June WTI Crude Is Once Again On The Bull
The technical outlook for WTI is pretty simple: the trend is up and seasonal buying is in full swing.
Overview: Technical levels worth trading have been hard to come by today, in either stocks, GOLD or oil. At least for June WTI futures, the big round number of $67.50 is on the horizon. In the event that the API and EIA figures lag again this week, be ready for a hard test of this area by Wednesday's closing bell.