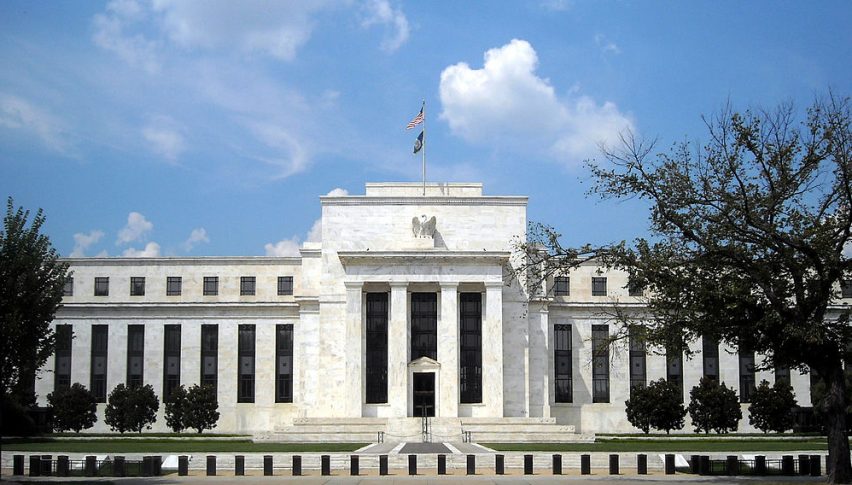 FED Recap: Key Points And Highlights
The May 1st FED Interest Rate Decision has come and gone, with the status-quo being the order of the day. By a unanimous 10-0 margin, the FOMC voted to hold the Federal Funds Target Rate firm at 2.25-50%. This action by the FOMC has come as no surprise to traders, with relatively low levels of volatility being shown across the broad spectrum of asset classes.
Highlights And Key Points From Today's FED Announcements
Historically, the United States Federal Reserve (FED) has been at the center of economic controversy since its inception. However, that has not been the case today. The FED stuck to its plan of patience, deciding to hold interest rates steady at 2.25-50%. Here are a few highlights from the FED's 2:00 PM EST press release:
"We will be patient in determining future adjustments to the Federal Funds Rate."

"Economic activity rose at a solid rate."

"The labor market remains strong."

"Overall and core inflation have declined and are running below 2%."
Overview
In addition to these statements, the FED lowered the interest rate paid on bank reserves to 2.35% from 2.40%. This action isn't a huge issue. Nonetheless, it does show that there is concern over lagging inflation. By cutting the interest paid on reserve deposits, activity in the lending sector is projected to increase. Of course, only time will tell.
Ultimately, this FOMC meeting has gone pretty much as expected. Economic growth remains strong, inflation low, and the FED is moving forward with its policies of "patience" and "flexibility." For the immediate future, it is stand-pat and full-speed-ahead.