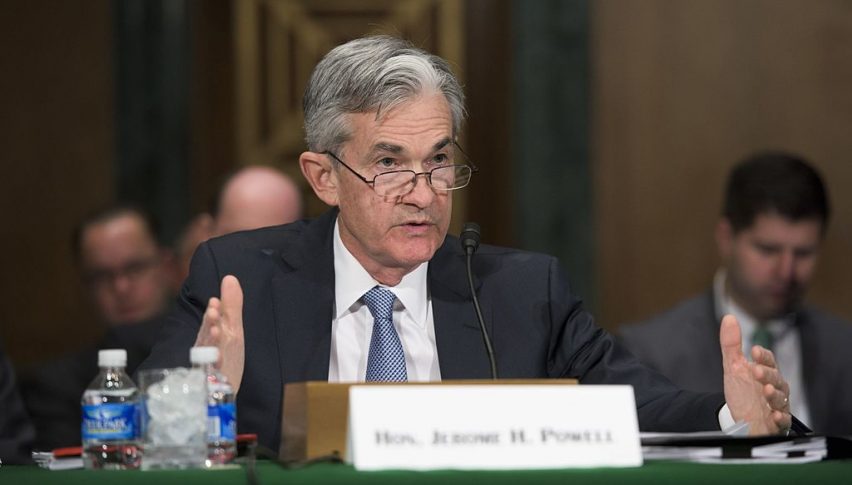 Forex Signals Brief for May 1: FOMC in Focus
There really is only one area of interest today for forex traders and that is the FOMC.
This months meeting is shaping up as an interesting one for the Fed watchers as we can't really be sure of what Jerome Powell might have to say.
The one thing most are sure of is that rates will remain on hold for the time being. However, what the outlook might be is still up for debate.
In one camp there are those who believe there will be more of a dovish tilt with inflation and overall growth still lagging. On the other side of the coin, there are those who feel that there is enough positive data out there, such as jobs, to leave rates steady along with the guidance.
I don't think many would expect a move back to a hawkish stance, but it will be very interesting to see just what is said today.
Aside from the FOMC, there is ISM Manufacturing data and ADP Employment. As well as Manufacturing PMI for the UK.
Forex Signal Update
The FX Leaders Team finished the session with two wins from three signals as we build slowly into the week.
Oil – Pending Signal
WTI has pulled back from its recent highs and has dropped below the important $65 level. However, for now, price is still above $63. While it is we are still looking for opportunities to the long side, however, we will likely wait on today's inventory data before getting involved.
AUD/USD – Active Signal
The AUD/USD held up quite well yesterday, despite the weak Chinese data. That wasn't good news for our signal as we would have liked some more followthrough, but it wasn't helped by a weak USD. Looking for more downside here as we are still around breakeven on the trade so far.
Cryptocurrency Update
BTC looks like it might be making another charge at the $5,400 level as the bidders are stepping up in Asian trade.
Price has been trading sideways for a while now and the $5,000 and $5,400 levels really marked the key support and resistance points. Price really could have gone either way, so we will watch closely today as a test of that upper region now looks like it is on the cards.