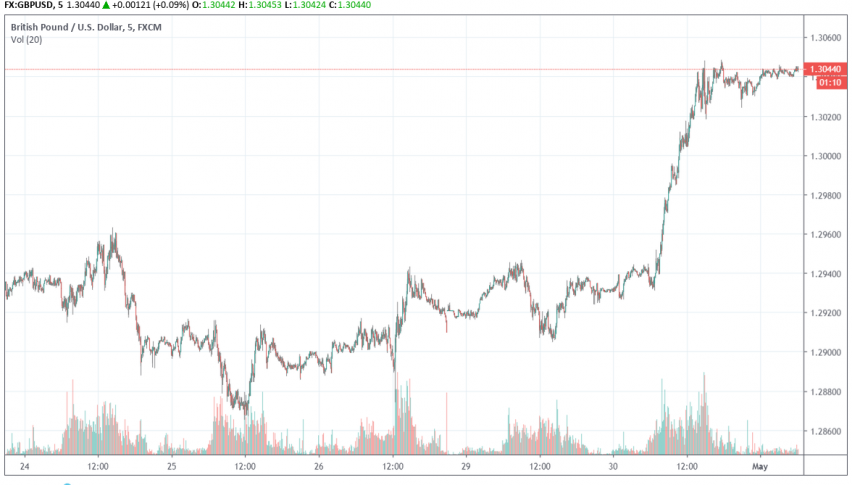 GBP Turns Optimistic as Brexit Discussions Make Progress
Posted Wednesday, May 1, 2019 by
Arslan Butt
• 1 min read
On Tuesday, GBP/USD turned optimistic and traded higher over reports that Brexit discussions betweek the UK government and the opposition have managed to make some progress. The forex pair crossed the 1.30 mark, reaching a two-week high.
British PM May has been trying hard to get the opposition Labour party to help pass the Bexit deal through the Parliament, and wants both parties to come to an agreement as soon as mid of next week.
The deadlock in Brexit discussions had caused the GBP to touch a two and a half month low against the US dollar. The EU remains optimistic that Britain's leading political parties will conclude their discussions and reach a consensus on Brexit soon.
Meanwhile, the BOE's interest rate decision is due on Thursday. However, markets expect no change in rates until Brexit is resolved. What will be of interest will be any other comments from Governor Mark Carney in his address.