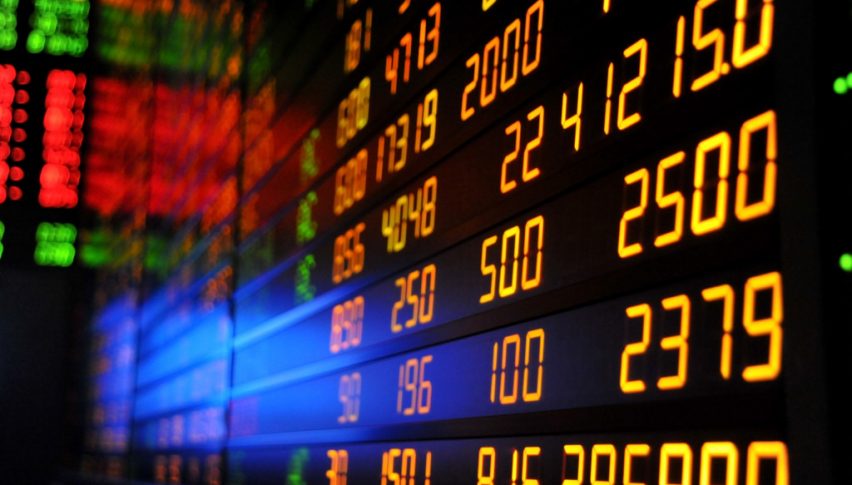 A Bearish Breakout In Commodities
Commodities are on the ropes today, led by bearish breakouts in GOLD and WTI crude oil. In addition, agricultural commodities are mixed, with losses in soybeans and corn being offset by significant gains in wheat. It appears that institutional traders are restructuring their portfolios as May gets underway.
It has been an active day on the economic news front. Shortly after the equities cash open, two more peripheral metrics came across the wires. Here is a brief summary of the data:
Event                                                                       Actual        Projected          Previous
ISM-NY Business Conditions Index (April)           77.3               66.7                  66.9
Factory Orders (MoM, March)                                1.9%              1.5%                 2.5%
Both of these figures have beat consensus expectations. As a result, the U.S. indices have regained early losses and are trading slightly positive. The boost hasn't translated to gold or WTI crude oil, which are both trending lower at this hour (11:00 AM EST).
WTI Crude Oil Is Getting Smashed
By far, the big loser on the day has been June WTI crude oil futures. Price is off more than $2.00 per barrel and falling. Intraday price charts show steep downtrends on heavy participation.
Overview: In a Live Market Update from yesterday, I addressed the pending breakout in WTI pricing. The scenario played out as expected, with June WTI crude futures seeing huge selling volumes beneath last week's low of  $62.28. At this point, $60.00 appears to be the next stop for this market.
Today's action in commodities is a bit of a surprise. Wednesday's post-FED sell-off in stocks set the stage for a Thursday rally in gold and even crude oil. This has not developed in the least, with investors choosing to favor stocks over most other holdings. So, risk is currently "on," as it has been throughout 2019.