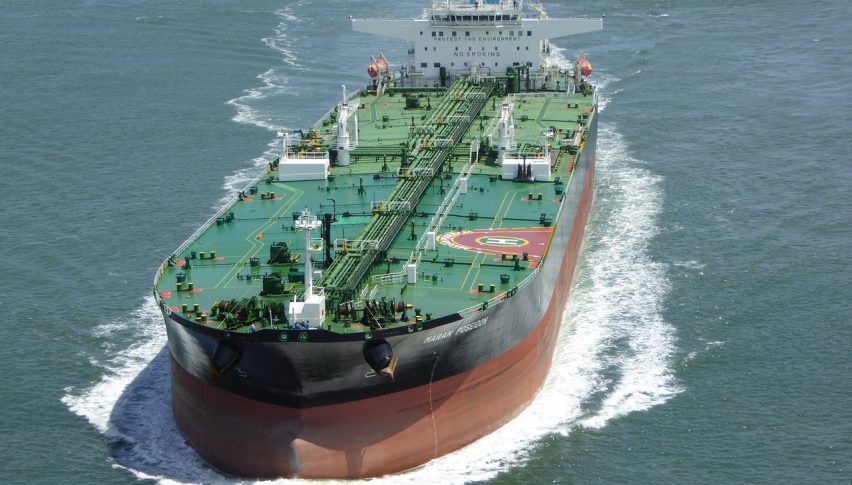 Bargain Hunters Enter The WTI Crude Market
Bidders are active in today's June WTI crude oil futures market, driving prices higher by more than $0.75 per barrel. It appears that bargain hunters have stepped up and gone long from $61.00 in an attempt to join the uptrend in oil pricing.
A Dead-Cat Bounce For June WTI Crude Oil Futures?
Thursday was a dismal session for energy bulls, as was last Friday, 26 April. Prices of June WTI  crude futures plummeted by more than $2.00 per barrel in the 36 hours following Wednesday's EIA report. At the moment, the bleeding to the downside has stopped. However, many industry insiders are beginning to view the $65.00-$67.50 zone as being a potential yearly top for WTI crude oil. This belief is gaining even more traction given the recent builds in supply.
As they always do, big-round-numbers are likely to play a key role in WTI pricing. This week's bottom of $60.95 is an important price point and may set up as an intermediate-term swing low. Conversely, here are several resistance levels to watch for the near future:
Resistance(1): Bollinger MP, $63.03

Resistance(2): 38% Current Wave, $63.10

Resistance(3): Daily SMA, $64.02
Overview: As we roll deeper into May, I expect bidders to take over the WTI market. Nonetheless, formidable resistance is set up in the vicinity of $63.00. If today's rally stalls out in this area, and $60.95 is taken out early next week, then a washout under $60.00 will become a very real possibility ahead of the Memorial Day holiday.