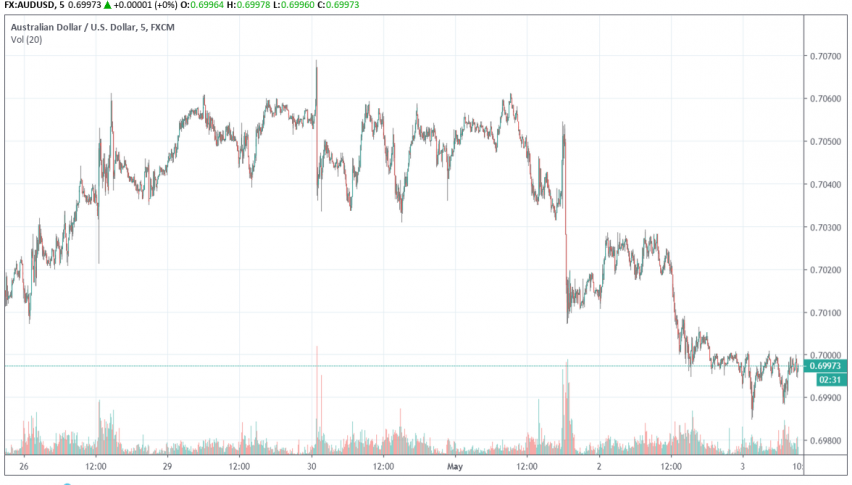 Will RBA Cut Interest Rates Next Week?
The Reserve Bank of Australia meeting scheduled for May 7 will most likely see the central bank announce a cut in interest rates in a bid to improve Australian economic health.
In recent months, the economy has seen house prices falling, consumer inflation remaining weak, and not enough of a wage growth. Markets are expecting a rate cut by 25 basis points to be announced next Tuesday.
Wage growth has picked up to 2.3% but this has not yet had any impact on the inflation figures. The headline inflation went down to 0.1% in Q1 2019, putting annual inflation to a low of 1.3% from 1.8%.
AUD/USD has been struggling ever since the weak inflation figures were released, and is now trading below 0.7000.
AUD/USD has been making strong gains this week, with the RBA helping the bullish case, but buyers are facing the 200 daily SMA now
2 days ago