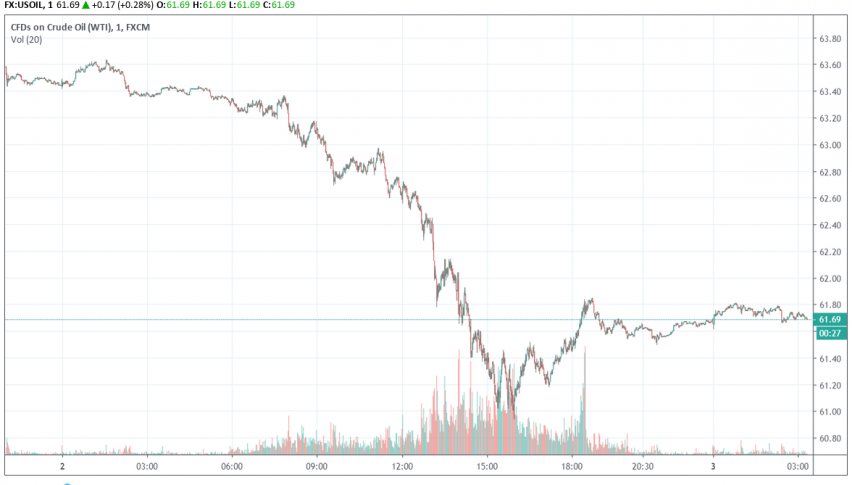 WTI Crude Oil Prices Fall Over Record Production in the US
The steep fall in WTI crude oil prices continues into Friday, this time on account of higher crude production in the US and hopes of an increase in supply from OPEC soon. Prices have fallen well below $63, down to $61.69 at the time of writing.
US crude oil production touched a record high of 12.3 million bpd last week, 2 million bpd higher than the same period last year. According to the most recent EIA report, US crude exports have also increased to 3 million bpd in 2019.
The higher oil production by the US has helped offset reduction in supply in oil markets caused due to production cuts by OPEC, the Venezuelan crisis and upcoming sanctions on Iranian oil. Looks like the sharp rise in oil prices that started early this year is set to reverse soon.