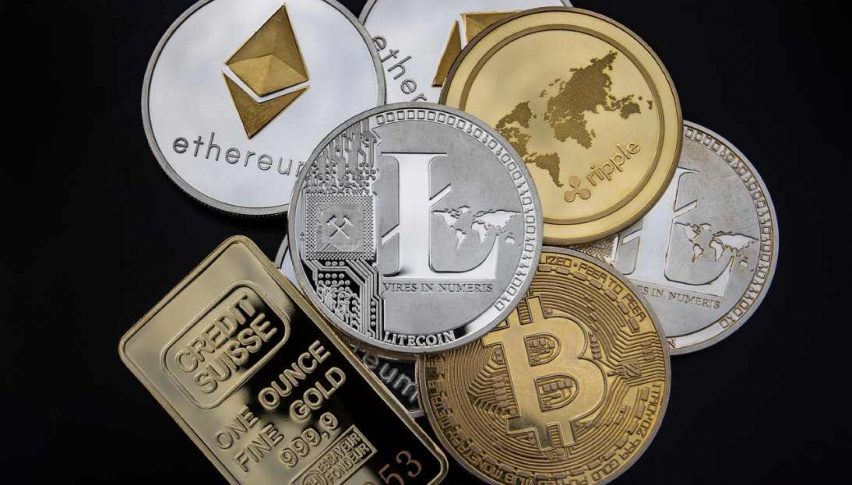 Cryptocurrencies Open May With A Bang
The post-tax day rally for cryptocurrencies is in full swing, featuring bull markets in Bitcoin, Ethereum, and Litecoin. Investors have extended the gains of April, prompting many industry experts to pronounce the "crypto winter" over. At this point, sentiment is positive and traders are gaining confidence that a broad-based cryptocurrency recovery is underway.
Cryptocurrencies Are Off And Running In May
The first week of May has been a good one for crypto bulls. Prices are up decisively, led by strength in Bitcoin. Here are the weekly metrics:
Coin                                         %Gain     Key Number
Bitcoin (BTC)                         +10.65%         $5750
Bitcoin Cash (BCH)               +23.19%         $300
Ethereum ETH                   +12.29%          $175
Litecoin LTC                        +11.07%          $75
It is difficult to overstate the importance of BTC holding its value above $5500. The $5000 psychological barrier is a big one ― if it holds, we may be looking at a long-term bull run across the entire cryptocurrency asset class.
Are Ethereum Futures Coming Soon?
At press time (about 1:45 PM EST), reports are surfacing that the United States Futures Trading Commission (CFTC) is preparing to green light the first Ethereum futures contract. This comes on the heels of last year's Bitcoin futures products launched by the CME and CBOE.
In isolation, an Ethereum futures contract will not do a whole lot to immediately boost crypto pricing. However, it does further legitimize the asset class and may attract some institutional interest. The mainstream adoption of cryptos has been slow; the approval of Ethereum futures will go a long way toward cryptocurrencies being viewed as a staple of finance. This story will be one to monitor as the next several months unfold.