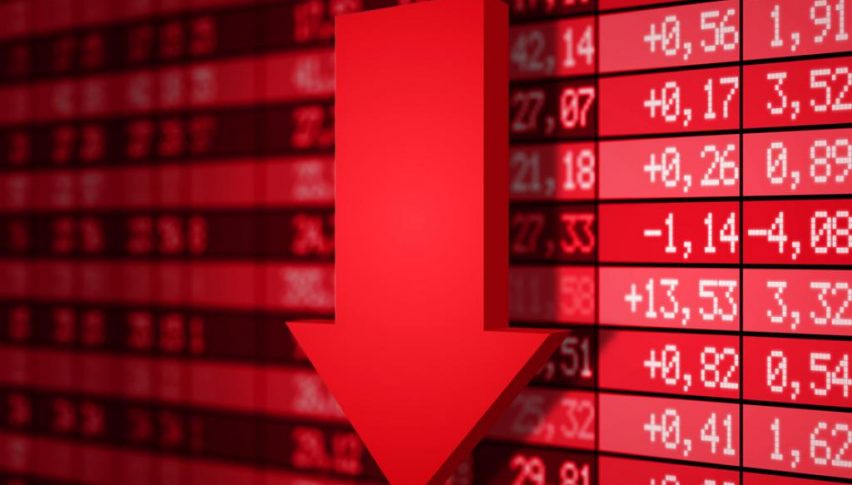 Another Red Wall Street Open
The sentiment on Wall Street is negative for the second consecutive session, featuring bearish action across the U.S. indices. For the first half-hour of trade, things have gone from bad to worse for the DJIA (-242), S&P 500 SPX (-29), and NASDAQ (-89). Values are ripping lower amid a second straight day of trade war fallout.
Boeing (BA) is once again a big story for the DJIA, falling almost 2% on the session. Earlier, Barclays reversed its bullish stance on BA stock citing "passenger avoidance" as a primary concern. In addition, trade war rhetoric is dominating financial headlines as a fresh round of tariffs appears to be on the way.
All in all, it hasn't been a bright morning on Wall Street.
S&P 500 Slides As U.S. Session Gets Underway
The S&P 500 is in bearish territory for the second time in as many days. June E-mini S&P 500 futures have echoed the negative sentiment as prices appear destined to extend May's losses.
At this hour (10:00 AM EST), the June E-mini S&Ps have broken beneath daily downside support near the 2905.00 handle. For now, it is full speed ahead to the bear. Here are three levels to watch for the remainder of the session:
Resistance(1): Bollinger MP, 2904.00

Resistance(2): Daily SMA, 2906.50

Support(1): 38% Current Wave, 2895.75
Overview: Early May has brought enhanced volatility to the U.S. indices. Daily ranges are opening up, with sellers winning the battle vs bidders. For the time being, the long-term bullish trend remains intact.
However, this may be poised to change. Trade war fallout has brought considerable angst to stocks as a U.S./China trade deal was largely already priced into the markets. If the June E-mini S&Ps become established beneath the 2895.75 handle, we may be looking at the initial stages of an intermediate-term correction.