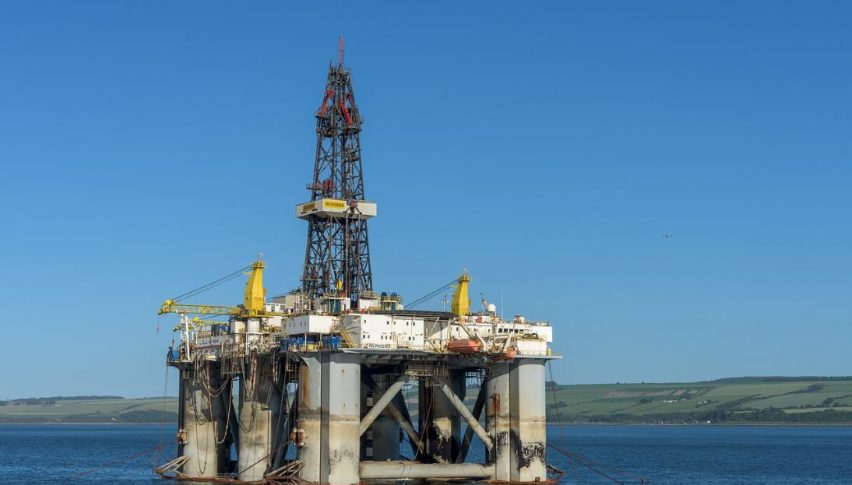 EIA Crude Oil Stocks Show Decline
The weekly crude oil inventories cycle is complete and seasonal supply appears to be returning to normal levels. A bit earlier, the EIA Crude Oil Stocks report came in below expectations, at -3.963 million barrels. Energy traders are treading lightly following the news, with June WTI crude oil futures entering rotation near $62.00.
The EIA Crude Oil Stocks Report Returns To Seasonal Norms
Today's EIA release came as a bit of a surprise to industry analysts who predicted yet another build in supply. Here is a look at this week's oil inventory cycle:
Event                                     Actual     Projected        Previous
API Crude Oil Stocks           2.806M         NA                 6.810M
EIA Crude Oil Stocks          -3.963M       1.215M           9.934M
Each of these figures showed a dramatic week-over-week decline. However, the EIA report reveals almost a 14 million barrel swing in stocks. This is a major shift and suggests that consumption is gaining steam as the summer months approach.
A Pending Breakout In WTI Crude?
The daily chart for June WTI crude oil features a pennant formation setting up in the vicinity of $62.00. This is the first two-session pennant to set up in quite some time. As of now, it appears that a directional move in price is on the way.
Here are the levels to watch for the near future:
Resistance(1): Bollinger MP, $62.71

Resistance(2): Daily SMA, $64.52

Support(1): Psyche Level, $60.00
Bottom Line: The presence of a daily pennant in June WTI crude is a strong indication that prices are going to break to $64.00 or beneath $60.00 by Friday's closing bell. In the event this market breaks out from Tuesday's range (High: $62.49 Low: $60.66), joining the prevailing 30 or 60-minute trends will be a good way to get in on the action.
For the rest of today, going long from $62.50 is a solid scalping location. Using a basic 1:1 risk vs reward ratio, this ultra-short term scalp is worth a fast 8-12 ticks.