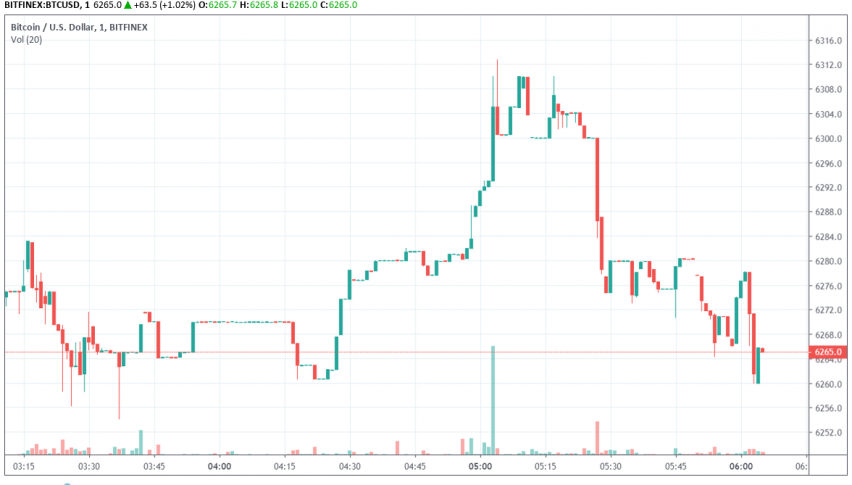 Bitcoin Continues to Hold Above $6,000 Unaffected by Hacking News
Posted Thursday, May 9, 2019 by
Arslan Butt
• 1 min read
BTC/USD has succeeded in rising above $6,000 on Thursday even as news about the latest hack which stole $40 million Bitcoin hogs headlines. The tumultuous ride ever since this leading cryptocurrency hit $19,000 in December 2017 caused it to crash to around $3,100 a year later.
Since then, Bitcoin has grown by over 60% in value. As more investment institutions express their interest in trading Bitcoin, its demand and value continue to grow.
Even though there are huge debates ranging worldwide on how viable this is as a currency, the rising prices look to confirm that traders deem it reliable enough. However, leading Bitcoin skeptic Nouriel Roubini continues to maintain that crypto is one of the biggest bubbles in the financial market.
For now, however, the $6,000 level seems to be holding as BTC trades at around $6,260.