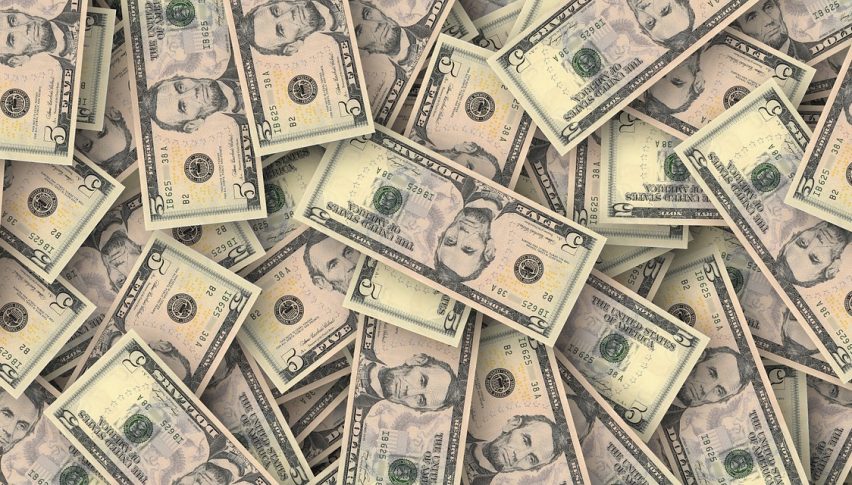 USD Index Struggles To Find Solid Ground
Trade war rhetoric is headlining today's session. About halfway through the day, the DJIA DOW is down 600 points, GOLD is closing in on the $1300.0 level, and the USD is hanging in there against the majors. The Greenback is posting decent gains against the British pound, Australian dollar, and Canadian dollar. At this point, it appears that forex traders are favoring the USD during this chaotic session.
A short while ago, the weekly U.S. Treasuries auctions took place. Yields on government debt continue to fall, with the 3 and 6-Month T-Bill trading lower.  Here is a quick look at the auction's results:
Event                                 Previous      Actual
3-Month T-Bill Auction      2.380%       2.360%
6-Month T-Bill Auction      2.380%       2.355%
All in all, the U.S. government debt market is lagging. The potential for a late-2019 FED rate cut may be growing amid the U.S./China trade war escalation. If this idea gains popularity in coming months, the Greenback may be in for a period of long-term weakness going into 2020.
June USD Index Futures: Technical Outlook
June USD Index futures are trading in a noncommittal technical area on the daily chart. Price action is slightly bearish, but has rejected last week's lows. For the moment, it looks like the USD Index may be benefitting from the trade war angst.
Here are two technical levels to keep an eye on for the remainder of the session:
Resistance(1): Daily SMA, 97.060

Support(1): Bollinger MP, 97.130
Overview: Perhaps the largest mover in today's forex has been the Chinese yuan. The currency has been devastated to open the trading week as U.S./China tensions mount. Until the picture around the tariff standoff begins to clear a bit, a recovery for the yuan and stability for the USD may be hard to come by.