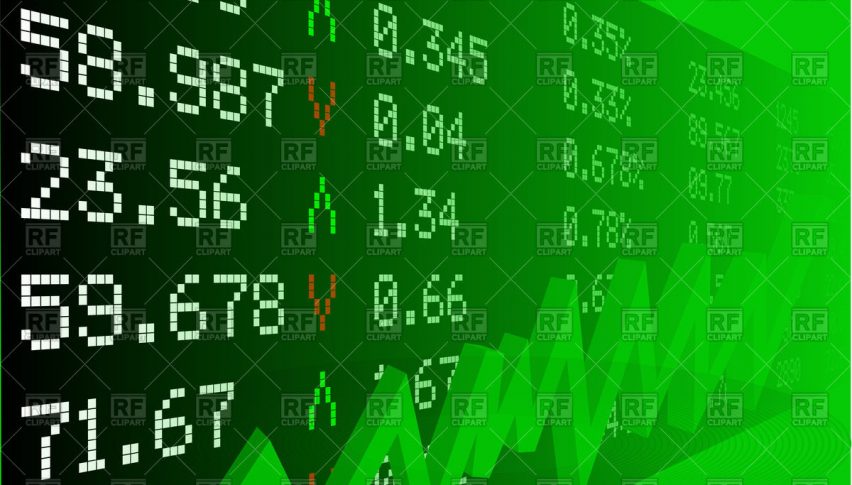 U.S. Indices Pare Losses On The Open
U.S. stocks appear to be on the comeback trail, opening higher following a miserable Monday session. The DJIA DOW (+100), S&P 500 SPX (+17), and NASDAQ (+8) opened modestly in the green to kick off Tuesday's trade. With a plethora of questions surrounding the escalating international trade tensions, investors are treading lightly thus far in the U.S. session.
Aside from the ongoing U.S./China tariff battle, fresh concerns over security in the Middle East have sprung up in the past 48 hours. Featuring drone attacks against oil pipelines in Saudi Arabia and weekend tanker sabotage, stability in the Middle-East's oil-producing regions is suddenly in question. As a result, crude oil is up and gold is holding firm near the 1300.0 level.
A Comeback For U.S. Stocks?
Today has brought at least some temporary relief to U.S. equities. With a vacant economic calendar and tariff angst ruling the markets, many were curious if the plunge was to continue for a second straight day. At least for the first 45 minutes of trade, things appear to be settling down a bit.
Overview: At this point, the technical picture surrounding June E-mini S&P 500 futures remains very bearish. In fact, it will be a surprise if this market can hold on to today's early gains. Market sentiment is overwhelmingly negative and this morning's uptick has the feel of a shaky rally.
For the rest of today's session, equities players will be keeping a close eye on short-term price action. If the early strength fades, a late-session plunge will become a possibility. The Psyche Level of 2800.00 is going to be a key for the coming days ― in the event it holds as today's low, the June E-mini S&Ps may have found a weekly foothold.
Stock markets are looking very bearish today, with bank shares leading the way down as the fears resurface again
1 month ago