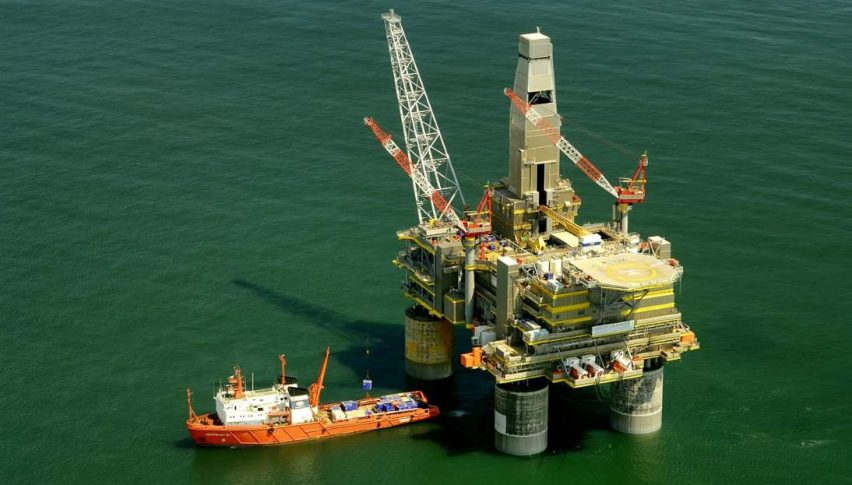 Crude Oil Supplies Increase, WTI Rallies
The weekly crude oil inventory reports are in and supplies are on the rise. This morning's release of the EIA Crude Oil Stocks number showed a substantial week-over-week build, extending the recent trend of growing supply. Although increasing crude stocks run opposite of seasonal tendencies, it is the current reality of global oil.
EIA Crude Oil Stocks Come In Surprisingly Positive
In contrast to last Wednesday's draw on supply, the weekly inventories have come in decisively positive. Here is a quick look at the figures:
Event                                           Actual     Projected    Previous
API Crude Oil Stocks                8.600M             NA            2.806M
EIA Crude Oil Stocks                 5.431M       -0.800M       -3.963M
Both the API and EIA numbers have come in extremely positive, reporting massive week-over-week builds. This event bucks conventional wisdom, but isn't currently being priced into global crude. Since the EIA release about 2 hours ago, June WTI futures have rallied above $62.00 as Middle-East tensions continue to bring bidders to this market.
June WTI Crude Oil Futures Test The Waters Above $62.00
The past three sessions have been wild for June WTI crude oil futures. After the chaos of Monday, prices have stabilized in the $61.00 to $62.00 area. However, participation is strong and price action robust.
Here are the key levels to watch in this market for the remainder of the session:
Resistance(1): Bollinger MP, $62.36

Resistance(2): 38% Current Wave Retracement, $62.55
Overview: One look at the daily chart for June WTI crude oil pretty much sums up the situation ― price action has become choppy and compressed between $63.00 and $60.00. So, what is next for WTI?
As Friday's closing bell approaches, futures rollover from the June to July contract is going to become a big deal. Today, June WTI is trading at nearly a 4/1 volume ratio over July. This will change in the coming 72-hours as traders shift their attention to the July issue. At the moment, July WTI is trading about $0.25 higher per barrel than June ― be on the lookout for choppy price action in the coming 48-hours as rollover commences.