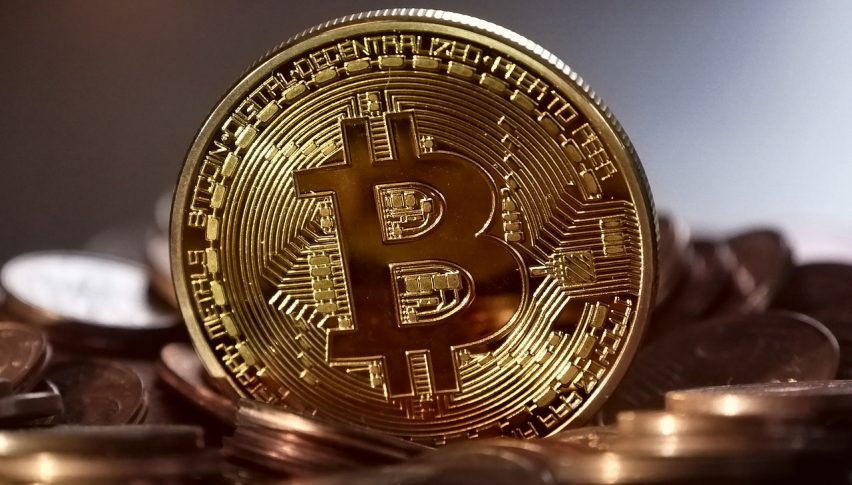 Bitcoin appears to be continuing with its unstoppable bull run, by breaking out to new highs once again.
BTC had recently pulled back below the key $8,000 mark, but once again the bulls stepped up and bid it straight back up.
Now the most recent highs around the $8,400 level are being tested and it appears we could be in for another leg higher as we move into European trade.
Like I've been saying, despite the fact that the chart is clearly getting vertical, which is often a sign of a pending reversal, it is really just too tough to try and fade this type of move.
Interestingly though, there have been reports that the major crypto exchanges are currently seeing net outflows of the major coins.
According to a recent report from Bloomberg, net outflows have been increasing during the period in which prices have been surging.
"TokenAnalyst, a London-based provider of blockchain data, estimates that withdrawals from trading platforms including Bitfinex, BitMEX, Binance and Kraken have exceeded inflows by about $US622 million ($898 million) over the past 5 days." – Bloomberg
So what is that suggesting? Well perhaps, we might be seeing some short-covering in this latest rally and in fact, it might not be supported by the big institutional buyers like some have suggested.
Either way, when we get sharp spikes in one direction, invariably we also get sharp corrections.
My suggestion recently has been to wait for price to consolidate below a key level for a period of time, before trying to short. While we hold these levels, I feel that we have to trade with the momentum.