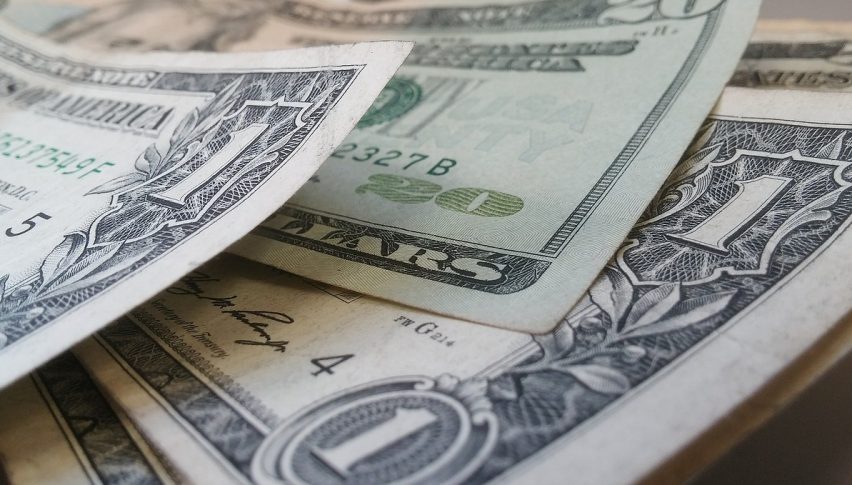 Fed Speakers to Move the The USD This Week
Despite all the ups and downs that we've had over the last few weeks, thanks largely to the US-China trade wares, the US Dollar Index is back at the 98.00 mark.
That goes to show us that the Greenback is strong at the moment and there could well be more upside in the weeks and months ahead.
Clearly the US-China trade wars are still lingering in the background at the moment, but it looks like markets are going to be turning to the Fed Speakers to try and gain some insight into the current state of monetary policy.
Fed boss Jerome Powell will be speaking early in the week, while a host of others will be rolled out. This will all be leading up to the FOMC Minutes which are out on Wednesday, but the real question remains as to what impact they might well have.
The reality is that the FOMC appears to be at the crossroads and unsure whether they should be cutting or hiking and as a result, they will likely indicate they are still just in the process of waiting and seeing.
In terms of key data this week, there is little on the agenda for the Greenback with Existing and New Home Sales coming out, as well as Core Durable Orders. All of which are not huge market movers.
Asian Session Wrap
The AUD/USD will be on watch this morning after the shock election result that saw the conservative Liberal party remain in power, when all the polls were suggesting they were gone for all money.
The Liberal Party is very much pro-business and pro-economy and many view their victory as bullish for the Aussie dollar. While the Aussie opened the session higher, it has since pulled back, so this will be on watch when major markets open in the next hour.
We also get Japanese GDP, which doesn't always move the USD/JPY.