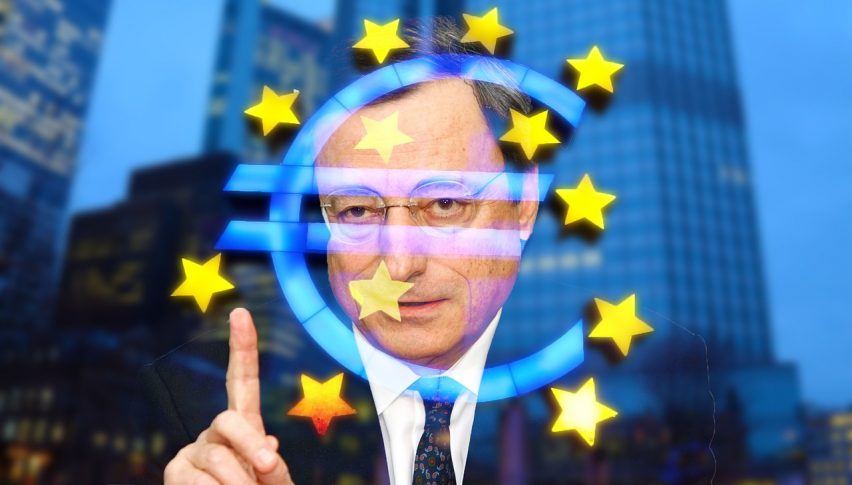 The EUR/USD Is Weak Ahead of the ECB Minutes
The EUR/USD has certainly been weak in recent times and the strong USD has kept that trend intact for the time being.
This week is particularly busy for the EUR/USD with a number of key data releases scheduled to come out. Thursday is shaping as a massive day led by the German data.
We will get German GDP, German manufacturing PMI and Business Climate data all in short-succession.
Then on Thursday, the focus turns to the ECB Meeting Minutes. For me recently, the ECB has been a bit of a non-event. Mario Draghi and his men are really stuck between a rock and a hard place, where they can't realistically cut rates any further and have fired all their QE bullets. With inflation lagging badly, their best hope is for more downside in the EUR/USD to help stimulate growth.
So as the EUR/USD falls and the Greenback rises, the biggest supporter might well be Mario Draghi, who also happens to be speaking earlier in the week as well.
Technical Levels
The 1.1200 mark continues to hold reasonably well, so that means most of the attention will be on a potential break of the lows.
That stands around that 1.1120-60 range. If that breaks, then the obvious target will be that 1.1100 round number.
To me, this simply feels like a matter of not if but when support breaks, but as mentioned, this might very well please the ECB.