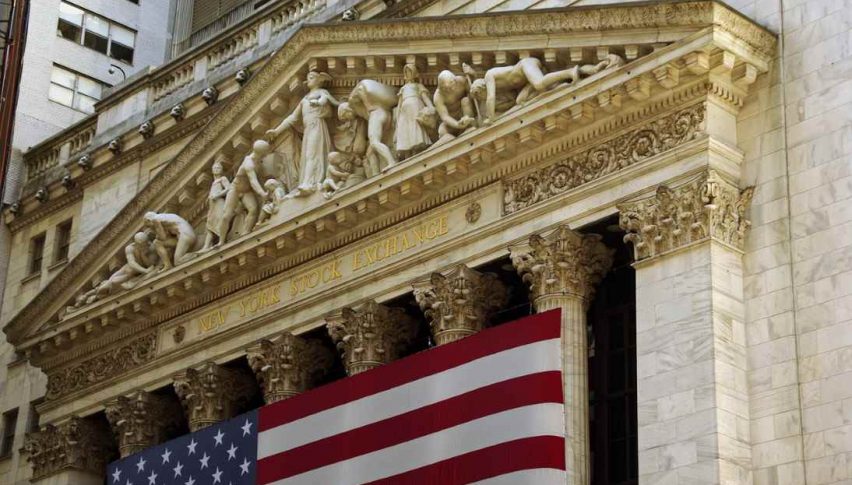 U.S. Stocks Under Early Pressure
Monday started with a fizzle for U.S. stocks, featuring a triple-digit loss by the DJIA DOW to open the session. However, traders have rallied, paring losses in the DJIA (-97), S&P 500 SPX (-18), and NASDAQ (-120) through the first half-hour of trade. With all eyes on the FED this week, everyone in the markets is wondering whether recent talk of pending recession will be validated. Perhaps some light will be shed on the subject in this evening's speech by FED Chair Jerome Powell.
Aside from Powell's address, the economic calendar for today's U.S. session is relatively thin. During the pre-market, the Chicago FED National Activity Index (April) came in at -0.45, beneath expectations (-0.33) and the previous release (0.05). This is an arbitrary metric, but it does suggest that inflation and the economy are shrinking, at least in Chicago FED's eyes.
U.S. Stocks Resume Daily Bearish Trend
After a strong rally last Tuesday through Thursday, June E-mini DOW futures have resumed the month-long bearish trend. At press time (10:15 AM EST), prices are sliding toward 25500.
Overview: This week's open has been refreshing in that the U.S./China trade war has failed to dominate market sentiment. Nonetheless, U.S. stocks are in the red and threatening to fall lower ahead of Wednesday's FOMC Minutes.
At this point, it appears that the markets are beginning to expect a late-2019 rate-cut from the FED. The CME FEDWatch Index has shown growing probabilities for an October or December cut for the past 60 days. If the FOMC Minutes give us tangible proof that members are opposed to this notion, then U.S. stocks may be in for a down week.