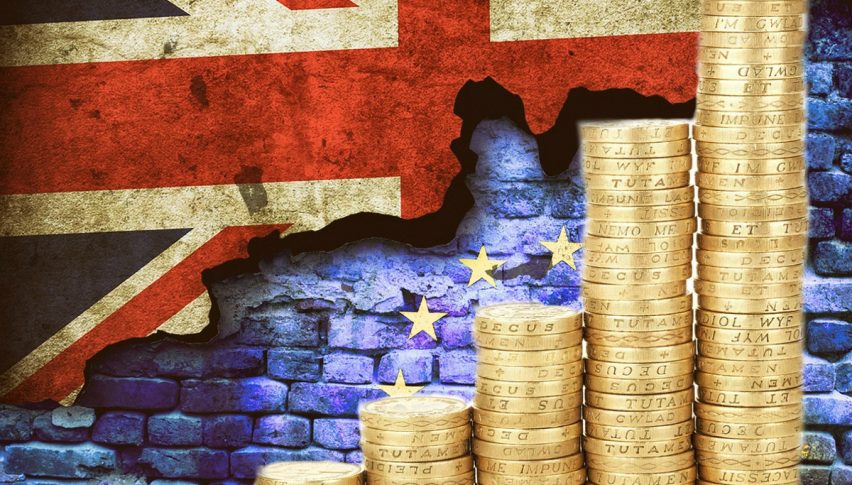 FTSE weaker on twin trade and Brexit woes
Posted Thursday, May 23, 2019 by
Neil Wilson
• 1 min read
The FTSE 100 was off heavily in early trade on Thursday, slipping 50 points to hover around the 7,285 region, but it remains constrained by the range it's been set in for the last week. Like all the major equities the lack of any major directional news in the last week has kept the market held in a fairly narrow range. The market is instead being buffeted by news flow around US-China trade concerns and tweets from the Trump.
On the downside the lows of last week around 7260 are acting as a support, while the range is capped on the upside around 7325.  Bears will take note that the FTSE is now below its 50-day moving average – look for a close below this level around the 7330 mark.
The problem for the FTSE today is that half of it is exposed to global trade fears – miners, oil, etc; while the other half that's exposed to the UK economy is being whacked by worries that there is a greater chance of a no-deal/hard Brexit once Theresa May resigns/is ousted.
Whilst the weaker pound ought to be acting as a catalyst for the FTSE to rally today, the pessimism on trade is outweighing any uplift. Health/pharma stocks outperforming today with the market very much risk-off. Diageo is up, while Merlin has rallied on interest from an activist investor urging a sale.
But the softer sterling is helping the FTSE do slightly less badly than its European peers – the DAX was off 130pts, or more than 1%, at 12,035. The CAC also dropped 1% in early morning trading. Whilst European elections begin today, these would not have any material impact today on stock prices. Instead this looks to be a drag from the global equity fallout.