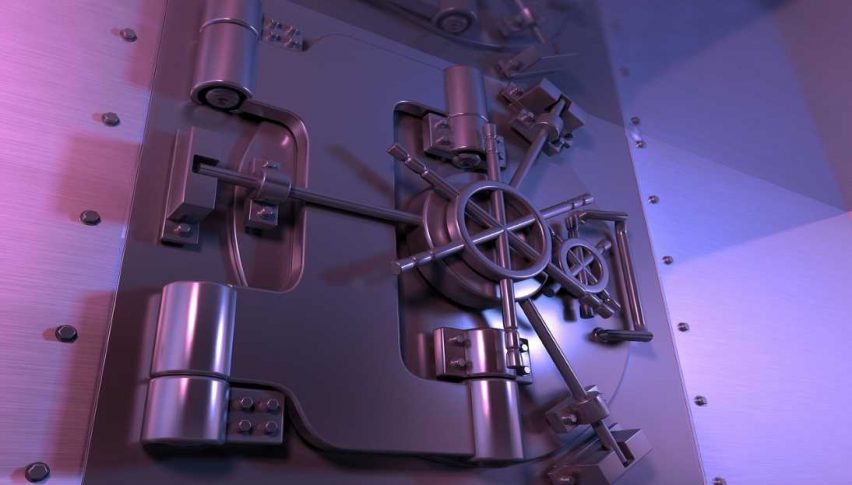 The Run To Safe-Havens Is On
The rush to safe-havens is on, led by gains in gold and the Swiss franc. For the session, June GOLD futures have rallied by more than $11.50. On the currency front, the USD/CHF has fallen by 65 pips and is driving toward par value. No doubt about it, the markets are timid in the wake of trade war hysteria.
On the economic news front, it has been far from a positive U.S. session. Several peripheral metrics have disappointed expectations. Here is a look at the headliners:
Event                                                                  Actual         Projected        Previous
Continuing Jobless Claims (May 6)               1.676M         1.670M              1.664M
Initial Jobless Claims (May 17)                         211K              215K                  212K
New Home Sales Change (MoM, April)          -6.9%              -2.8%                 8.1%
Kansas FED Activity Index (May)                       2                     NA                     12
This group of stats does not feature a primary market mover. However, the dismal New Home Sales (April) and Kansas FED Activity Index (May) reports certainly aren't helping the markets find any solid ground.
Safe-Havens Are On A Roll
Today's action on Wall Street has the feel of a major crash, yet equity values are hanging in there (relatively speaking, of course). Nonetheless, investors are snatching up safe-havens in droves. As a result, the USD/CHF is on the bear.
Overview: In a Live Market Update from earlier in the week, I outlined a long-side trading plan for the USD/CHF. If you missed it, check it out here. As of this writing, the buy has gone live and produced a positive 10 pips profit. So far so good, but the intraday selling pressure is strong. If the trade moves +15 or +20, moving the stop loss to break-even is a reasonable plan.
USD/CHF is testing the previous support above 0.91 after the GDP report released earlier this morning from Switzerland
3 days ago