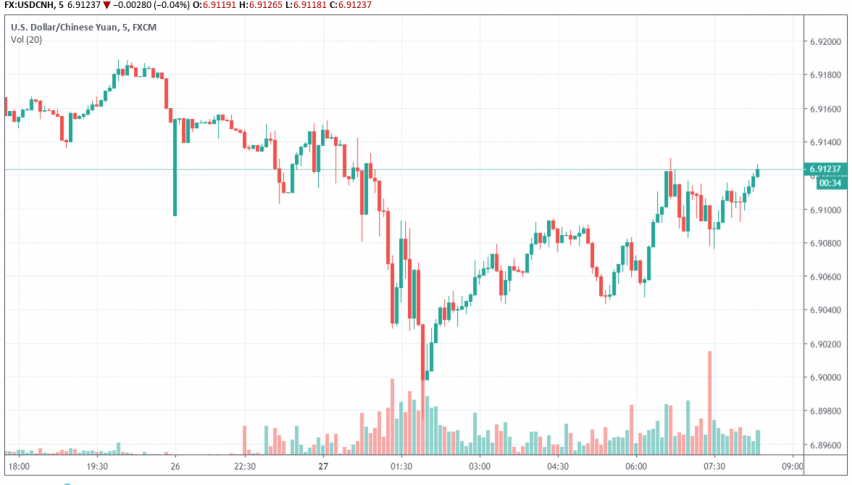 China's Top Regulator Not Too Worried About Trade War Impact on Economy
Posted Monday, May 27, 2019 by
Arslan Butt
• 1 min read
The China Banking and Insurance Regulatory Commission (CBIRC) does not expect market conditions and economic fundamentals to depreciate its currency in the long term. Although current trade tensions are causing fluctuations in the Chinese Yuan's value, spokesman for CBIRC Xiao Yuanqi feels that traders who short the yuan are set to experience heavy losses in the future.
According to reports on Reuters, PBOC could make use of forex intervention and monetary policy tools to prevent USD/CNH from crossing the 7.00 level. If the central bank steps in, it could allay investor concerns about the Chinese economy and boost market confidence in the Chinese Yuan.
Even though the US-China trade war remains ongoing, Xiao remarked that the impact of further tariff hikes by the US on Chinese economy would be "very limited". He stated, "China is in the middle of a 'consumption upgrade', so a huge market with rapid expansion will absorb a large amount of them without 'crowding out' existing consumers."
At the time of writing, USD/CNH continues to trade mostly unchanged at around 6.91.