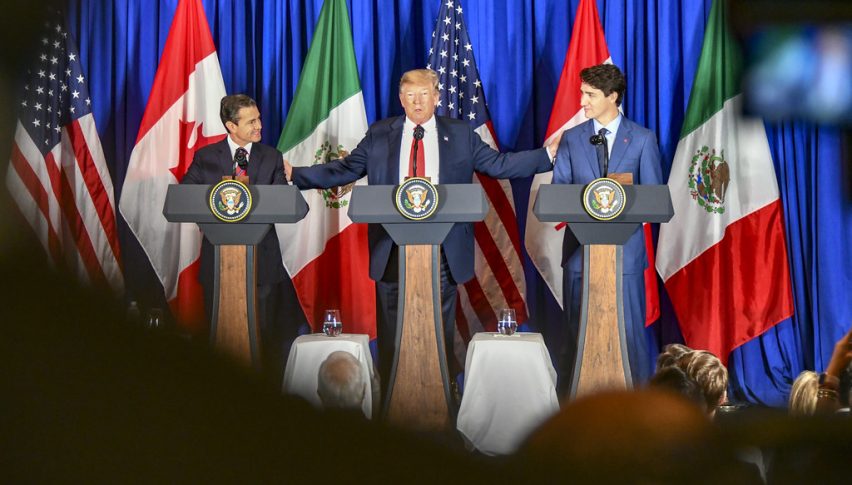 Canada Makes the First Move Towards Ratifying the USMCA Trade Agreement
Posted Tuesday, May 28, 2019 by
Arslan Butt
• 1 min read
On Monday, Canadian Foreign Minister Chrystia Freeland presented a "ways and means" sanction to House of Commons in what could be the very first step towards ratifying the USMCA trade agreement for US, Mexico and Canada. With this, the USMCA agreement can be formally presented as a bill in the Canadian legislature, making Canada the first country to start the process.
The USMCA replaces the old NAFTA and the Canadian legislature is expected to pass this treaty by Summer 2019. USA is the most important trading partner as far as Canada is concerned, a market that accounts for 75% of its exports. As a result, the USMCA is a very important deal for US-Canada trade relations.
The deal, however, has run into some challenges in the US with some Democrats calling for stronger enforcement of new labor and environmental standards included in the USMCA. Moreover, budget concerns and focus on campaigning for the 2020 Presidential elections could make it harder for the US to ratify the new trade deal after the Congressional summer recess.