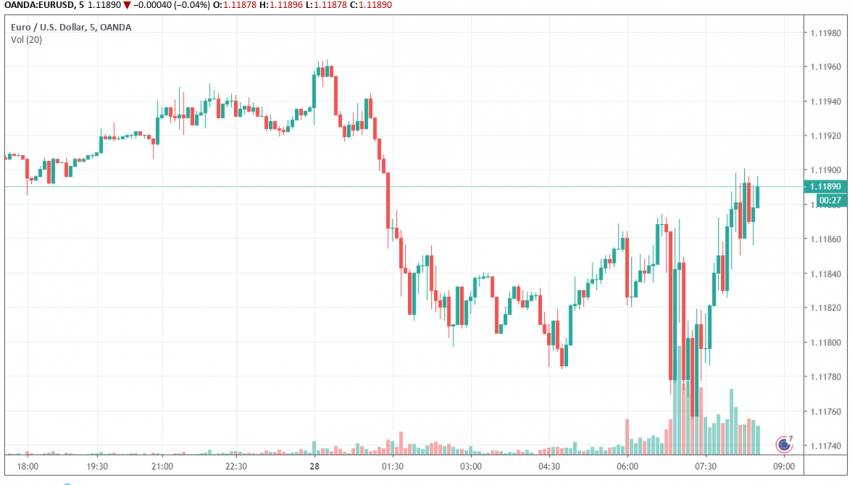 Eurozone Corporate Lending Grows at the Fastest Pace This Year in April
Posted Tuesday, May 28, 2019 by
Arslan Butt
• 1 min read
According to recent data released by the ECB, corporate lending growth rose to 3.9% in April, up from 3.6% in March. However, this rapid growth rate was not matched in household lending growth, which showed a slight increase to 3.4% in April from 3.3% in March.
To combat slowdown of economic growth after exports and manufacturing data came in weaker than expected recently, the ECB has announced stimulus measures to boost bank lending in a bid to turn the economy around.
The ECB will offer lenders a new line of loans at ultra-low interest rates at attract investment from businesses as it attempts to offset slowdown in the economy.
Meanwhile, the M3 measure of money supply grew at a faster pace than expected at 4.7% vs. 4.6% previously and 4.4% expected.
EUR/USD remains mostly unchanged on the release of this news, continuing to trade at around 1.11 at the time of writing.