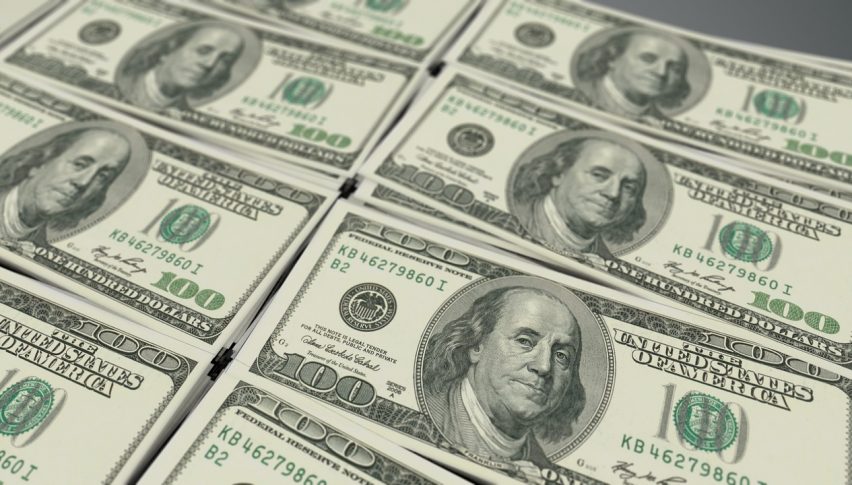 June USD Index Futures Close In On 97.775
It has been a rough five sessions for the USD Index, with rates taking a tumble last Thursday and Friday. Today's action has been more encouraging, with the USD regaining marketshare following the run to safe-havens we saw last week. With June 1st rapidly approaching, it looks like currency traders aren't overly opposed to a bullish Greenback.
This morning has brought the release of several peripheral economic metrics facing the USD. The numbers came in mixed, suggesting very different sentiments toward the U.S. economy. Here is a quick look at the data:
Event                                                              Actual      Projected      Previous
Consumer Confidence (May)                       134.1             130                  129.2
Dallas FED Manufacturing Index (May)       -5.3                5.8                     2.0
In short, Consumer Confidence remains at lofty historical levels and another FED metric has performed dreadfully. Recent numbers from FED outposts in Philadelphia, Boston, and New York have not been overly impressive. Today's figures from Dallas reinforce official projections of a pending U.S. economic slowdown.
June USD Index Futures Drive Toward 97.775
The past two sessions have been good ones for June USD Index futures. Rates have rallied from the 97.500 area and are now in a position to challenge 98.000 yet again.
Overview: Memorial Day brought a positive session to the Greenback. The strength is being extended today as the June USD Index is on the doorstep of 98.000.
All in all, this market remains in bullish territory. The selling pressure of last Thursday/Friday has subsided, opening the door for a northbound rally. If we see Friday's U.S. Q1 GDP hang in there above 3.0%, June USD Index futures will have a great shot of posting fresh yearly highs.