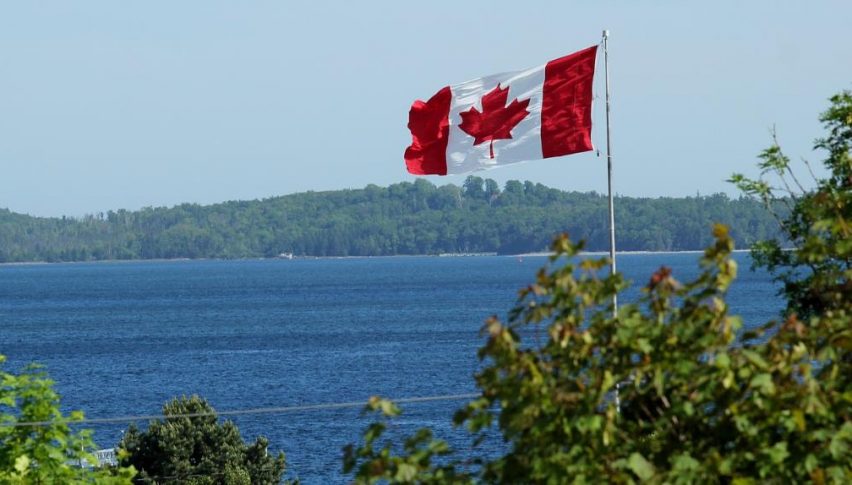 USD/CAD:Fibonacci Resistance Standing Tall
A perfect storm has hit the Canadian dollar today, yet the USD/CAD is hanging tough just above 1.3500. The dovish BoC Interest Rate statement and early-session plunge in WTI crude oil didn't do much for the Loonie. However, mid-session trade has brought bids to WTI and sellers to the USD/CAD.
At press time (2:00 PM EST), it appears that the USD/CAD is stabilizing near the 1.3510 area. This action comes after the BoC held interest rates static at 1.75% and WTI traded under $57.00 for the first time since 8 March. For the moment, rates have topped out just beneath 1.3550 and have returned to the value area near 1.3500.
78% Fibonacci Resistance Stands Tall
Although it took major heat on the BoC Interest Rate Statement, the macro 78% Fibonacci retracement level is standing tall.
Overview: In a Live Market Update from yesterday, I outlined a short trading plan from a macro 78% Fibonacci resistance level. If you missed it, check it out here. Thus far, the trade has performed well, producing a maximum profit of +22 pips. A move beneath 1.3500 is becoming more likely as WTI has rallied above $59.00.
WTI crude oil has rebounded quickly from the early session sell-off and is showing strength. Going into the Thursday session, there is an extremely good chance that rates will return to the value area between 1.3500 and 1.3450.
Crude Oil has been bearish for more than a year, but this week we saw a decent reversal higher on higher Caixin manufacturing
3 days ago