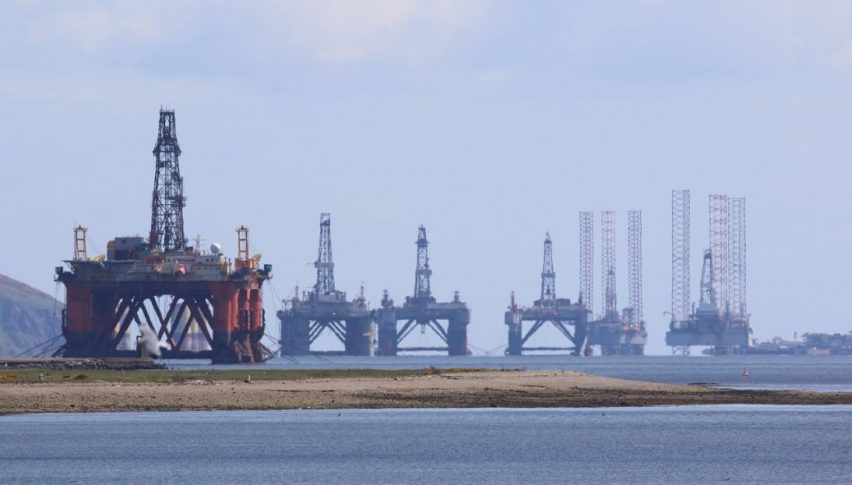 $50.00 In View For July WTI Crude
May was an extremely bearish month for global oil, with both WTI crude and North Sea Brent entering correction. The first trading day of June hasn't brought a major extension to May's losses, but the oil markets remain very weak. At this point, it appears that concerns over a global economic slowdown are trumping the historic spring/summer uptrend in crude.
There have been many big losers on the recent descent of crude, primarily the countries of OPEC. In response to the springtime plunge, Saudi energy minister Khalid al-Falih pledged that OPEC would draw down inventories and "balance the oil market beyond June."
Basically, OPEC is looking to cut production in order to drive prices back toward $60.00 per barrel. Whether or not it will work is anyone's guess ― institutional money is heading for the sidelines amid growing economic uncertainty.
July WTI Crude Is On Its Way To $50.00
In many cases, big-round-numbers act like magnets for price. For July WTI crude oil futures, there is no larger number than $50.00.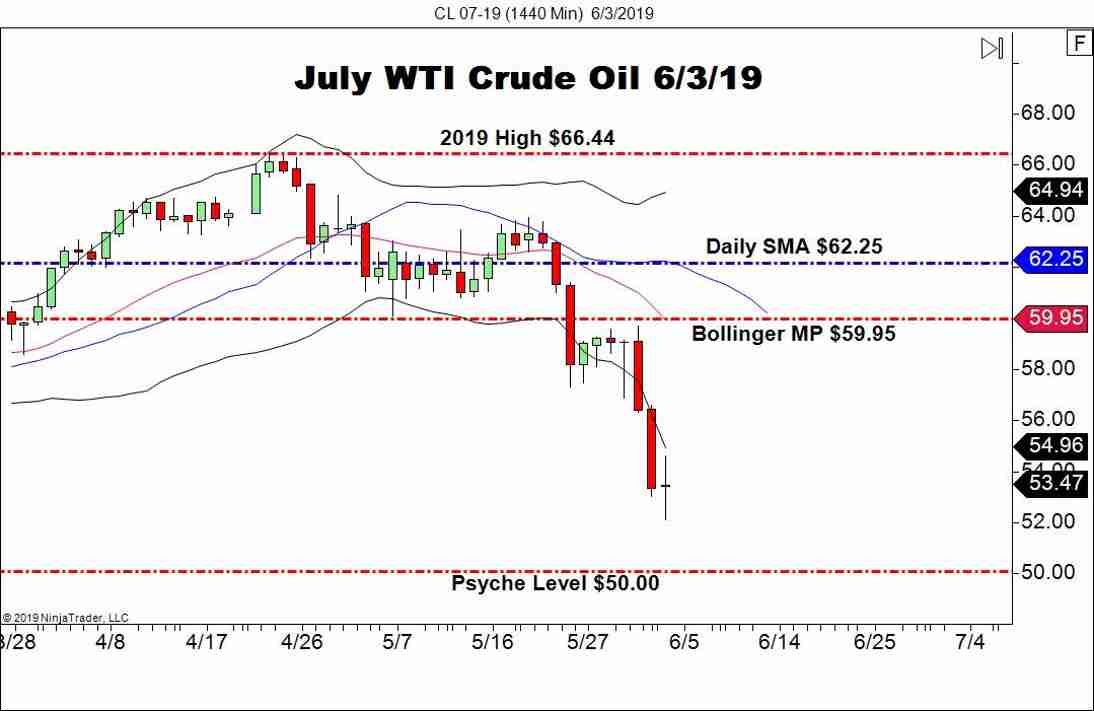 Here are the key levels to watch as this week unfolds:
Support(1): Psyche Level, $52.50

Support(2): Psyche Level, $50.00
Overview: Participation remains strong today, with July WTI crude already posting more than 700,000 contracts traded. This is a huge number and one that illustrates just how many players are currently involved in WTI.
Barring the sudden emergence of an unforeseen fundamental, July WTI is very likely to test $50.00 in the coming sessions. Until we see a positive daily close or two, short is the way to be in global crude oil.