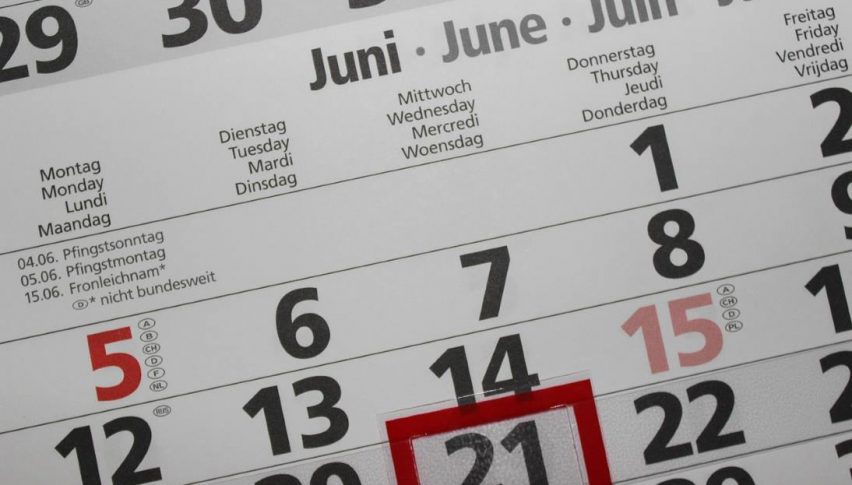 U.S. Stocks Fizzle To Open June
June trade is officially underway and U.S. stocks are laboring. For the first half-hour of action, the DJIA DOW (-35), S&P 500 SPX (-7), and NASDAQ (-54) are all in the red. The negative sentiment of May has continued, extending the run to safe-havens and risk-averse strategies.
The first trading day of any month is an interesting period of time. Institutional money often plays a key role in the action, as books are being balanced and new strategies are put into play. Thus far for June, it appears institutional traders are interested in stockpiling gold and Swiss francs.
U.S. Stocks Limping Badly As June Trade Kicks Off
Friday was no picnic for stock market bulls. Values plunged across the board, producing a sub-25000 close in the DJIA. Futures were not spared the damage, with the June E-mini DOW also crashing through the 25000 handle.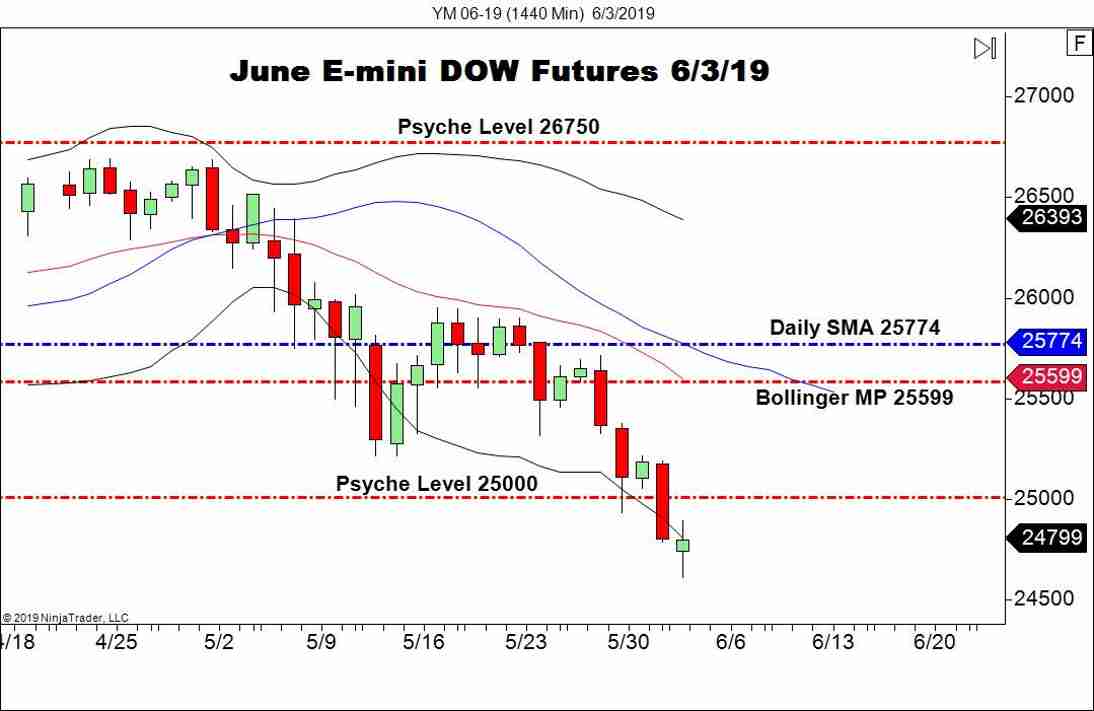 Overview: The daily chart for the June E-mini DOW isn't much help today, but one observation jumps off of the page ― Friday closed at 24805, outside of the Bollinger Bands. This is a rare occurrence for the June E-mini DOW on the daily time frame. It has happened only four times this year, all during May.
While I am not a firm believer in trading Bollinger Bands directly, they are extremely useful for determining market state. At the moment, the Bollingers suggest the presence of a strong daily downtrend and there may be more to come. If we see another negative close below the lower band (24806), then the damage is likely to steepen before any recovery comes to pass.